Scotland has officially been voted the world's most beautiful country, by readers of the acclaimed Rough Guides. Beating Canada and New Zealand into second and third place, Scotland was praised especially for its unspoilt beaches, brooding lochs and historic castles. We agree wholeheartedly! Isn't it time you came to see some of the sights that made all those voters choose Scotland?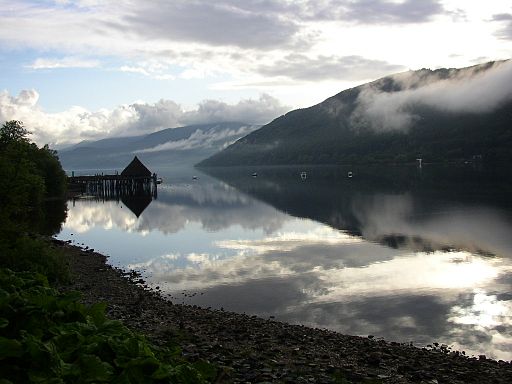 Crannog on Loch Tay, Perthshire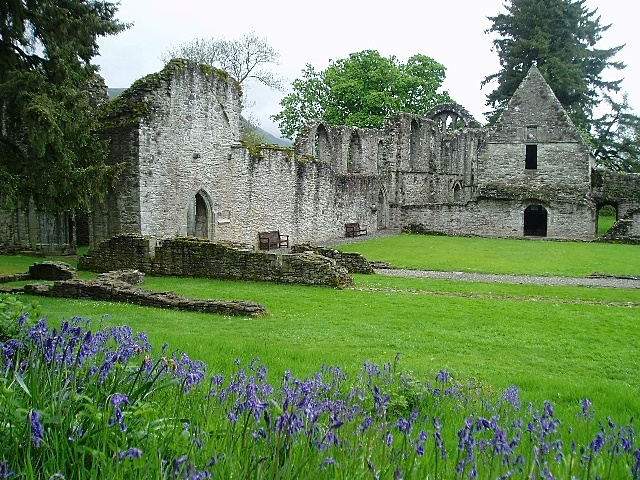 Inchmahome Priory on the Lake of Menteith
Scotland's Beaches
Scotland's beaches invariably turn up on the Top 25 listings every year, favoured for their white sands and clear waters. In addition, you'll rarely have to jockey for position on a Scottish beach. Especially in the Highland beaches, you'll likely get the place to yourself. Rough Guides cites remote and captivating Calgary Bay on the Isle of Mull as Scotland's most beautiful beach. And by default, that means it's the best in the UK too. Though worth the visit, that's pretty far north. If you're based in Stirling, and that's just too far a drive, why not stroll along the magnificent golden sands of Gullane Beach, around an hour from Stirling? Or recreate the opening sequence of 'Chariots of Fire at St Andrew's, just an hour and a half from Stirling. Outlander fans will love the shingly beach at Blackness Castle, which had a starring role in the first series of Outlander. And it's just half an hour's drive, too.
Scotland's Castles
Stirling Castle stands, magnificent, above the city on a volcanic outcrop which gave the city a strategic fortress against all comers. You'd be hard put to find a castle more steeped in Scotland's historic narrative than this one, and it's been beautifully restored to reflect how it looked at its prime. The staff are brilliant too – nothing is too much trouble. To add to your whistle-stop tour of Scotland's best castles, visit Doune Castle, which not only is a 14th-century looming masterpiece, but stars as Castle Leoch in Outlander. And it's a mere 15 minutes from Stirling. (Why not visit Deanston Distillery for a wee dram while you're at it?) Throw in Linlithgow Palace, a favoured bolthole for Mary Queen of Scots, and you're getting a real taste of Scotland's strongholds. And if you want more, within easy striking distance of Stirling, read our blog all about it:  http://www.stirlingselfcatering.co.uk/blog/castle-tour/
Scotland's Lochs
Voters who put Scotland in first place list find something romantic about her tranquil, glassy lochs. And from Stirling, you can reach plenty of these inland waters. Take a walk round Linlithgow Loch when you visit the castle. The path round the loch will take you around thirty minutes. It's an easy walk and offers brilliant selfie opportunities with the Castle and the distinctive crossed spires of St Michael's Church behind. The Lake of Menteith (which claims to be Scotland's only 'lake') is just 25 minutes away from Stirling and well worth a visit. Take a boat out to Inchmahome Priory on the tiny island on the lake. Dating from 1238, it once served as a refuge for Mary Queen of Scots, and retains its atmosphere of quiet sanctuary. Up for an hour and a half drive? Take a day trip to Loch Tay. This is the largest loch in Perthshire and one of the deepest in Scotland. Ancient settlers once lived here, inhabiting artificially created islands known as crannogs. There are 18 of these on Loch Tay, and you can still see one of them near the northern shore at Kenmore. This was the ancient burial place of Queen Sybilla, wife of Alexander King of Scots. To get inside a crannog, visit the Scottish Crannog Centre at Kenmore – Scotland's only authentic recreation of an Iron Age loch dwelling. If you just love being near water, read more in our blog: http://www.stirlingselfcatering.co.uk/blog/water-fun/
More?
If these aren't enough reasons to come visit Scotland, the most beautiful country in the world, look at our blog page. It's bursting with day-trip ideas and secret places to discover. Start your Scottish Bucket List here: http://www.stirlingselfcatering.co.uk/our-blog/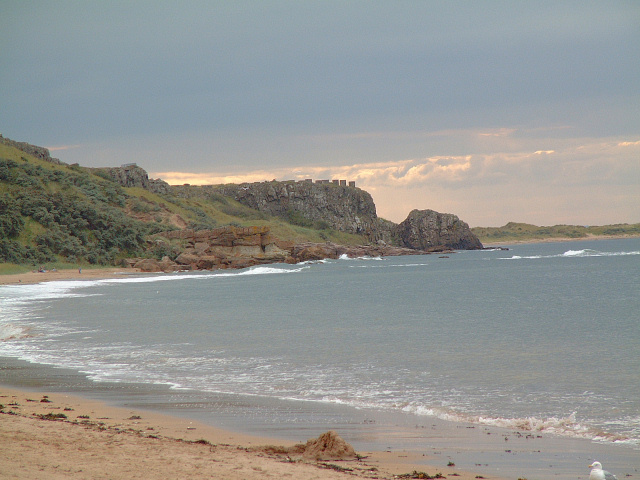 Unspoilt sands at Gullane Bay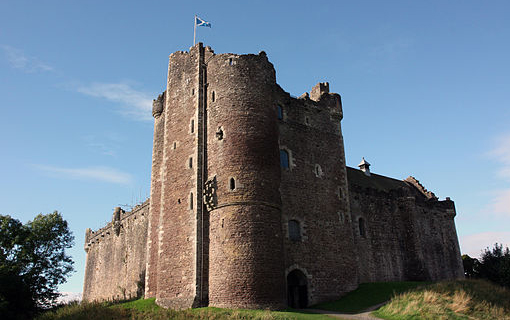 Doune Castle's brooding splendour
Photo credits:
Crannog Centre on Loch Tay: By Dave Morris from Edinburgh, UK (Flickr.com – image description page) [CC BY 2.0 (http://creativecommons.org/licenses/by/2.0)], via Wikimedia Commons
Gullane Beach: By Gary Rogers. © Copyright Gary Rogersand licensed for reuse under this Creative Commons Licence.
Doune Castle: By Wikifan75 (Own work) [CC BY-SA 3.0 (http://creativecommons.org/licenses/by-sa/3.0)], via Wikimedia Commons.
Inchmahome Priory: By Eileen Hendersonand is licensed for reuse under the Creative Commons Attribution-ShareAlike 2.0 license