This is the time for reassurance in a world of uncertainty. And it's also time for everyone to have a break after the anxieties of lockdown. With both of these in mind, we've made some important changes to how we work. And we hope they will give you the peace of mind to enjoy your much-deserved holiday with us.
Stringent processes mean our properties are meticulously cleaned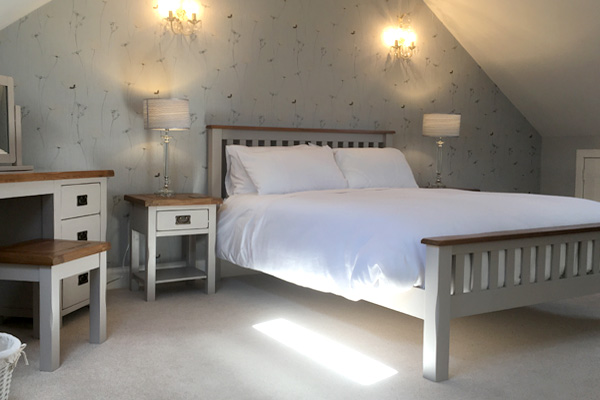 Our exacting standards offer you the peace of mind to rest and restore
Book with confidence
Perhaps the biggest worry for everyone when they book a holiday (and especially at the moment!) is 'What if I have to cancel?' To take away all of that stress, we've introduced Master Cancel. This system offers our guests the flexibility they need to book with confidence. If you have to cancel for any unforeseen circumstances – right up to two days before check in, Master Cancel enables us to refund you, in full, for the cost of the nightly rate of your stay. It's worth noting though, that Master Cancel doesn't cover extras such as booking fee, sofa beds, guest beds, or dog fees. Get in touch for the full details.
We're good to go
Like any other hospitality business worth its salt, we've followed UK and Scottish Government guidelines and regulations to the letter. However, we haven't stopped there. As a member of the Association of Scotland's Self Caterers, we undertake the stringent Cleaning Protocols for Self-Catering Properties in the Context of COVID-19. Because of that, and other measures we've taken, we proudly display the 'We're Good To Go' industry standard and supporting mark. This demonstrates that we adhere to the relevant Government and public health guidance, and have carried out COVID-19 risk assessments to ensure we have the required processes in place. You can learn more about our cleaning protocols, risk assessments and training, and even which disinfectants we use, on this page: https://www.stirlingselfcatering.co.uk/covid-19-information/
My stay planner
At Stirling Self Catering, we pride ourselves on providing guests with full information to enhance their stay. That's everything from how to work the cooker to interesting events happening in town, and which restaurants are good for families. Formerly, this information was provided in your welcome folder in each property. However, COVID safety protocols mean that we have had to remove all such 'high-contact' items from our properties. On booking, you will now receive 'My Stay Planner' by email. This will provide all the information you need to make the very best of your stay. It includes tourist leaflets, 'What's On' Guides, and much more.
Arrival and departure
For the time being – and although we love meeting our guests face to face – our arrival and departures are contactless. Your welcome folder – containing  access and key collection information, WiFi codes and all instructions – will be sent to you electronically as part of 'My Stay Planner', shortly before your visit. But remember – we are always available by phone should you have any questions during your stay. Further, our properties have sufficient outdoor space to meet safely should you need us at any time.
Thank you everyone
Lastly, it's time for a huge thank you to everyone who has helped get us to this moment, where we are safely welcoming guests to our beautiful properties, City and country. Our sincere thanks to all those guests who have been so patient as we rearranged or refunded their holidays – thank you! To our owners, who have become partners in the challenge to make our properties forensically clean and safe – we wouldn't be here without you! To all our suppliers, who've had to face their own concerns about business resilience, we thank you! We are delighted that 'We're Good to Go' and can't wait to welcome you back to Stirling – better than ever!

Master Cancel provides total booking confidence for you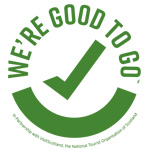 It's official! We are 'Good To Go' and ready to welcome you
More information about our response to COVID-19: