One couple who stayed with us recently at Springwood Apartment have proven love can conquer all – even COVID-19. Helping them seal their marriage against all odds, Stirling became a uniquely special place for Sandeep and Piriyah Kirishnan this August, and Stirling Self Catering played a small part in their fabulous story too …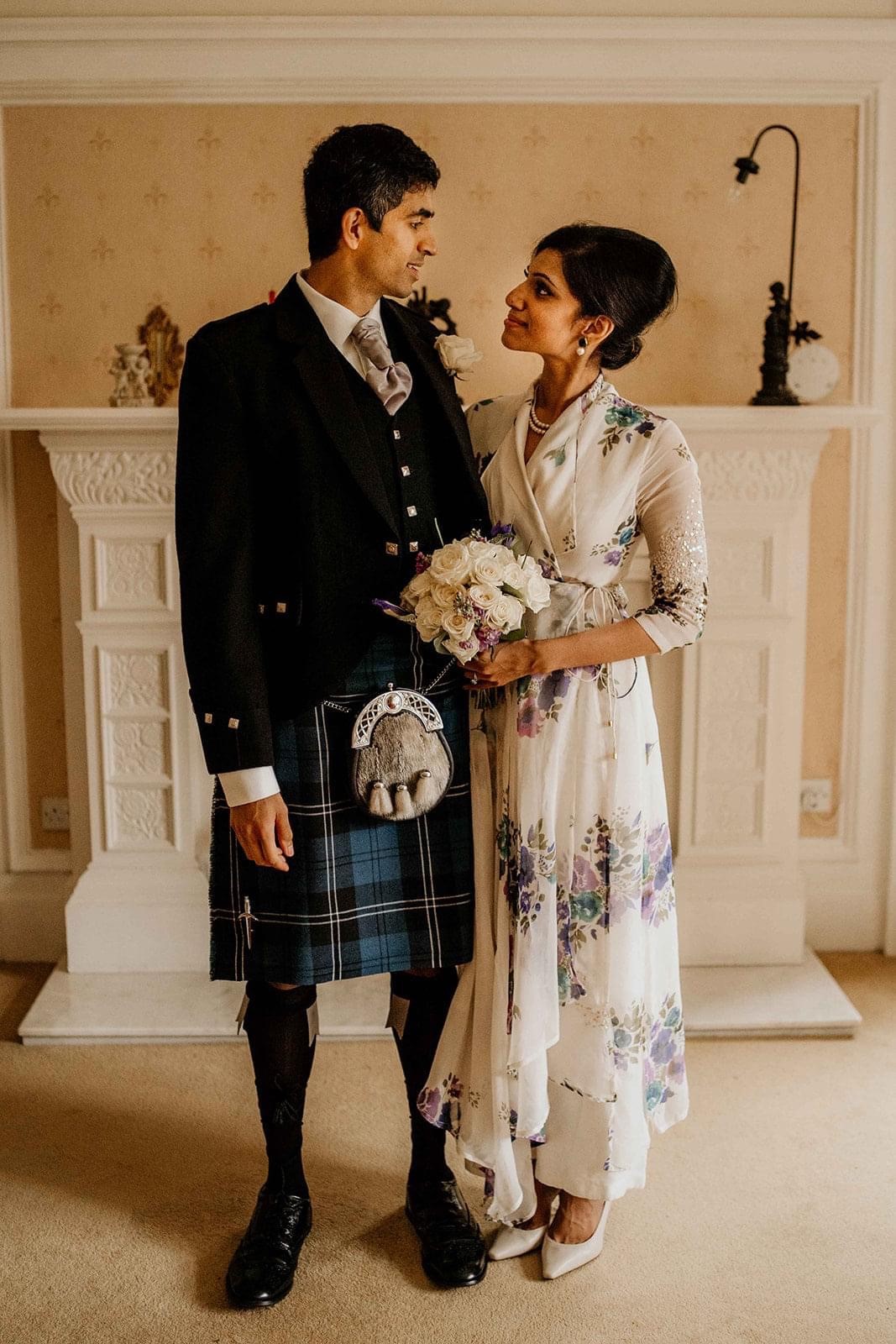 Sandeep and Piriyah in Springwood Apartment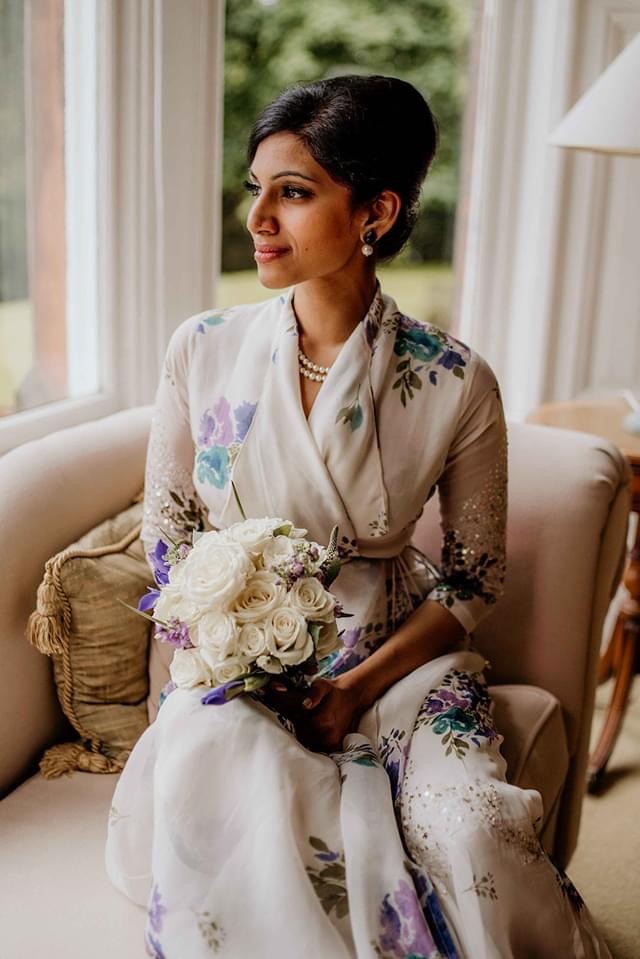 Piriyah before her wedding
Piriyah and Sandeep Krishnan found themselves stranded thousands of miles apart when lockdown began in March, with their May wedding in Malaysia cancelled. With Piriyah in London, and Sandeep in Kentucky, there seemed no hope of re-organising their wedding. The strict US travel ban had dashed hopes even of reunion anytime soon, as it prohibited Piriyah from joining her fiancé in the US – unless they were married. It appeared an impossible situation.
But one registrar at Stirling Council saw a way to overcome one of the major obstacles that faced the couple, and ultimately enabled them to marry here in Stirling, Scotland.
In her efforts to resolve their predicament, Piriyah had contacted every council in England. However, she had been consistently told that couples must give physical notice one month prior to getting married. But, when she tried Scotland, a Stirling registrar explained that there was, indeed, another option. Piriyah explains, "They said we could give online notice and show our physical documents on the day. So, we gave notice that day and were married 30 days later."
Piriyah and Sandeep were married in August at the Registry Office at the Tolbooth in Stirling's Old Town. With just four guests at the outdoor ceremony, family and friends were able to watch online. As a base from which to put together the final details of their wedding, the couple stayed at Stirling Self Catering's Springwood Apartment, near Stirling City centre. Some of their stunning wedding photos were taken inside the Victorian villa.
Piriyah explained how Stirling Self Catering's director Kirsteen helped the couple initially: 'Kirsteen was kind, caring, and was just a phone call away. Also, she had such a positive, joyful attitude that was infectious, and which helped make our stay at Springwood yet more pleasant and comfortable'.
Working to a short timescale, the couple nevertheless found Stirling the perfect place to put together their revised plans. "We were close to the high street with plenty of places to prep for a wedding," explains Piriyah. "I visited two florists, but in the end went with an M&S bouquet I put together myself. It worked just fine! We used Clan Kilts – brilliant man there, with years of experience and expertise – I couldn't recommend them enough. After our wedding we then went to Green Gates for lunch with our four guests. The food was delicious! My parents stayed at the Collesio Hotel, just walking distance from the Tolbooth where we got married."
Springwood Apartment and its owner had a particularly important role in the couple's story. "This apartment is where the story started in many ways – it's the place where we began our journey of a lifetime and it will forever hold a special place in our hearts. The owner is a very caring man – he dropped off a card and champagne as soon as he found out we were staying at his property whilst getting married. We are so grateful for everything – the hospitality, warmth and for giving us a place we called home for two weeks during our quarantine period – aka honeymoon! There was something uniquely serene and peaceful about the place, especially the gardens outside. It truly was a home for us, and when we left Springwood, it felt like we were leaving home, as we shared so many memories in such a gorgeous apartment."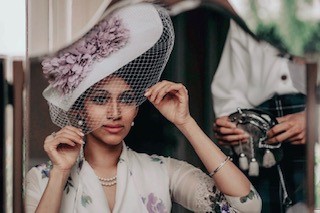 Final preparations before the ceremony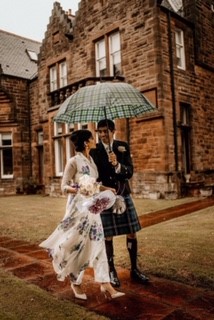 Setting out from Springwood to their new life together