There's a lot of bad news, media noise and worry in the world right now, and – serious as it is – we will all need a break from it at some point. We believe that, instead of giving up on having a holiday this year, now is the perfect time for a staycation in Stirling, away from crowds, closer to nature and with everything you need for a nourishing retreat from the outside world. Here's why.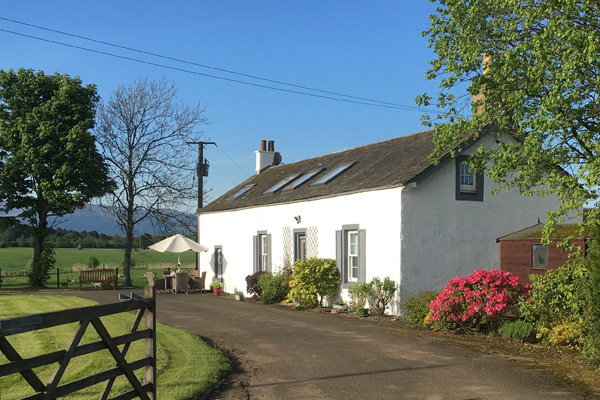 Find seclusion and tranquility in South Doll Farm Cottage
Coorie in with loved ones, ignoring the world outside
Secluded rural settings
We have some 16 luxurious properties, many of which are nestled in rural settings that offer peace and seclusion. South Doll Farm Cottage, Ailsa Barn, Lallybroch, Oakside Cottage and Tigh Mor are just a handful of properties that offer total tranquillity and breathing space. What's more, you'll find creature comforts perfect for cosying up and battening down the hatches – from woodburning stoves, to stunning vistas, gardens and more. View them all here: https://www.stirlingselfcatering.co.uk/properties/
No need for public transport
One of the best things about Stirling is its location – centrally located in Scotland, it's a manageable drive if you seek a holiday that entirely avoids congested air or train transport. Even coming from as far south as London, you could be settled into your Stirling home in under 8 hours. What's more, Stirling's position at the heart of Scotland means you can easily drive right into some of the least populated, wildest landscapes in a short time. Just two examples – Glencoe is just two hours away by car, and Loch Lomond just an hour. What more could you need? For more ideas, see our blogs here: https://www.stirlingselfcatering.co.uk/blog/heart-200/ and https://www.stirlingselfcatering.co.uk/blog/waterfalls/.
Cleanliness affords peace of mind
Our properties are deep cleaned before and after every stay, not just to ensure they always look immaculate, but to safeguard the health and happiness of all our guests, young and old. Our professional cleaning company are passionate about cleanliness – they are fastidious, with a healthy dose of perfectionism, too. What's more, they've been working with us for years. They are a vital part of our team, and we trust them implicitly.
Recharge the Scottish way
With low population density and lifestyles still relatively close to nature, the Scots as a race are pretty comfortable with solitude. Because of this, you'll find that many of our properties will afford this opportunity, should you wish it. And why you're here, why not embrace the Scottish art of 'coorie'? To 'coorie', or to 'coorie in' basically means to cuddle up or snuggle, and nothing beats a coorie with a loved one at a warm fireside, ignoring the world outside. For a good coorie, you'll need hearty fare and a wee dram on hand. Avoid the supermarkets by visiting Stirling's open-air Farmers Market on the second Saturday of every month, or even have supplies delivered to your door by award-winning Falleninch Farm, in the shadow of Stirling Castle. There's no need even to step outside.
So, do you still think your big holiday this year is off? Think again. Come stay.
Ailsa Barn's stunning views connect you to nature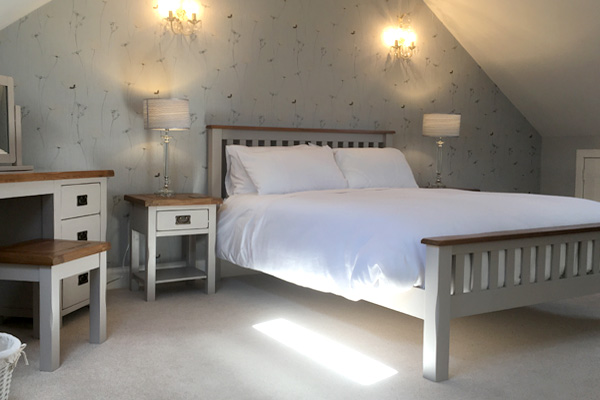 Cleanliness gives you peace of mind
Talk to us about what you and your family need from your next holiday: