Forget hearts and flowers and breathless declarations – isn't Valentine's Day really just about chocolate? To celebrate, we've compiled a little chocolate trail focused on Stirling and Perthshire. So, for lovers of the cocoa bean and all its delightful products, Happy Valentine's Day!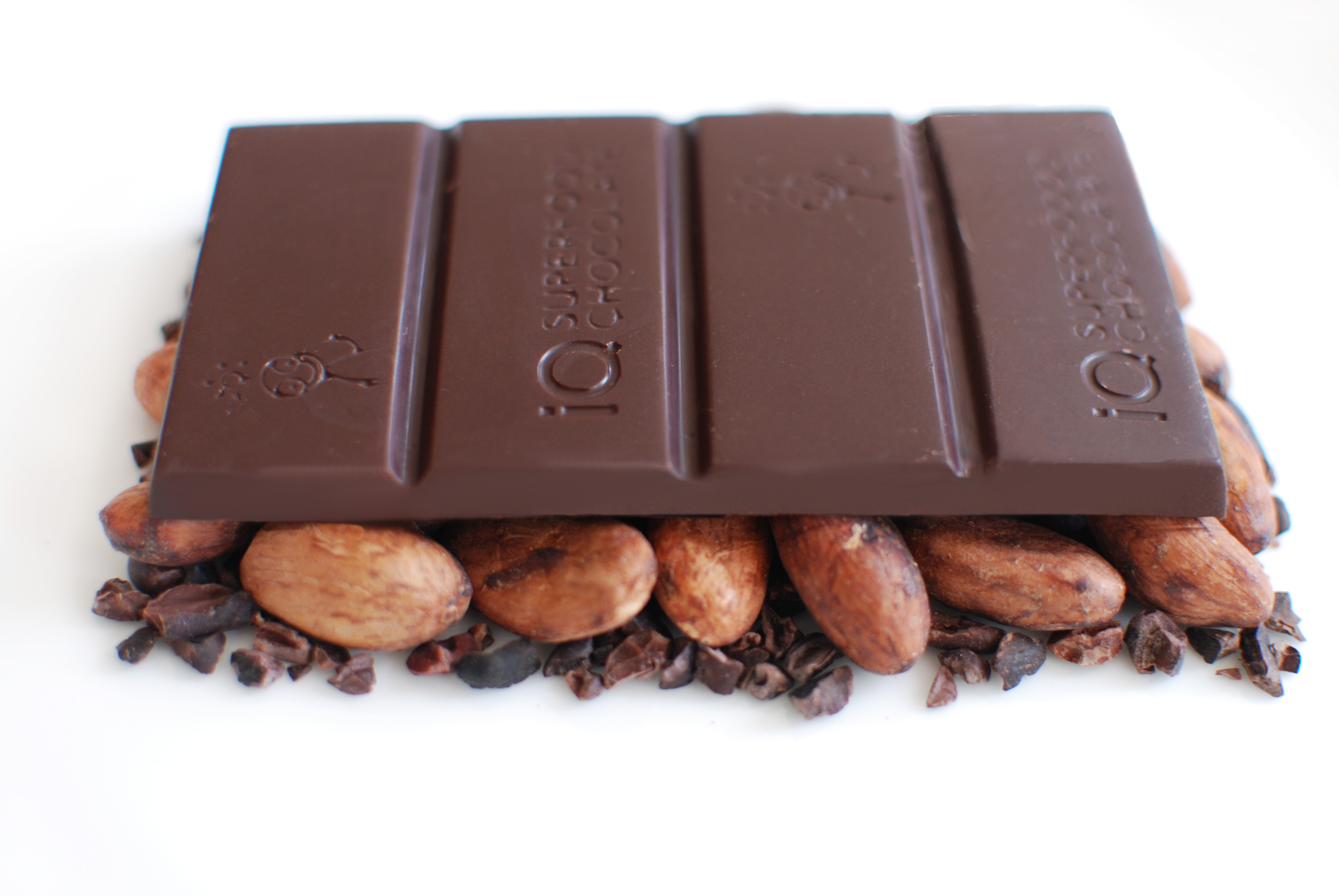 iQ Chocolate's bean-to bar-superfood chocolate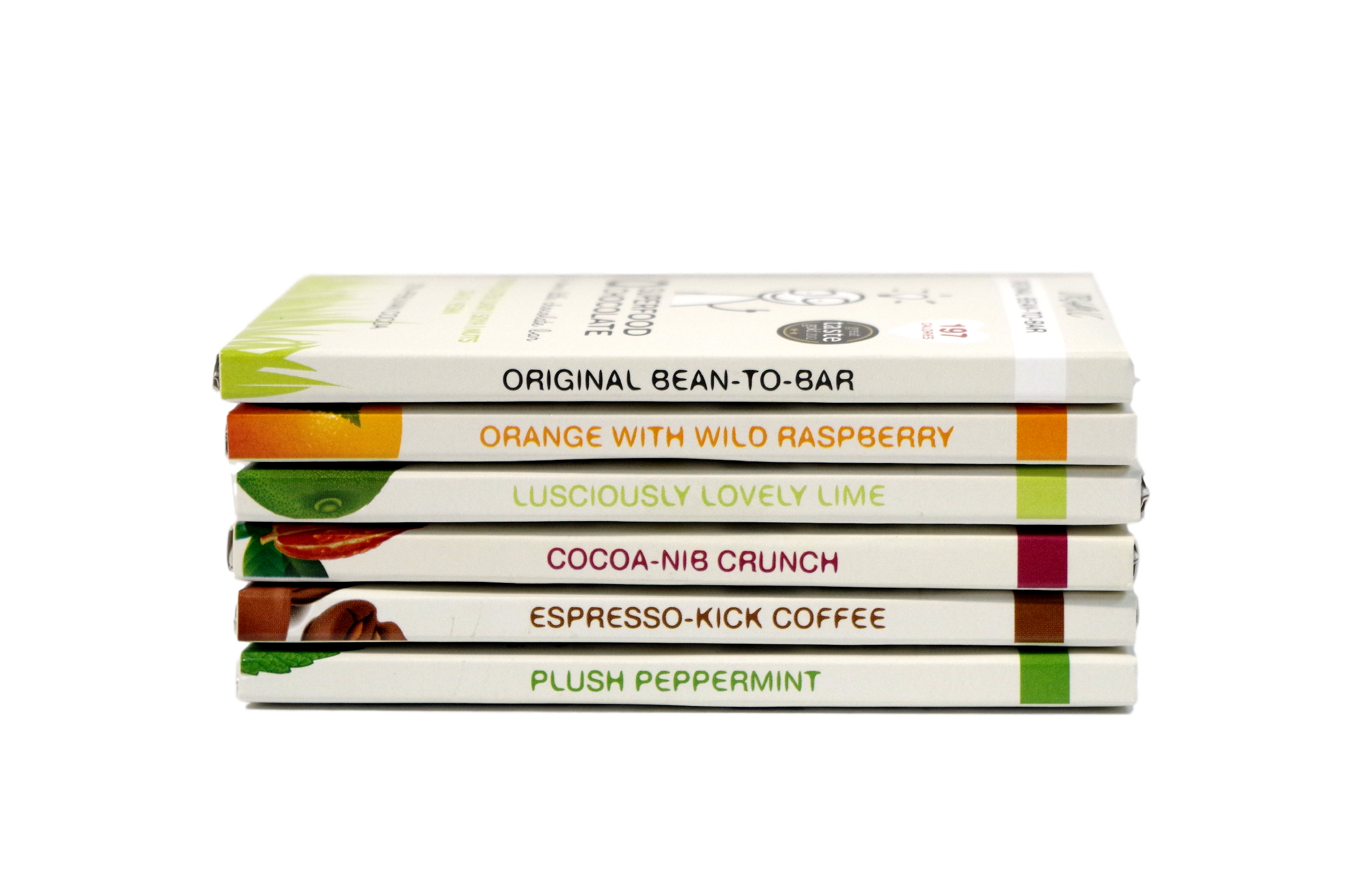 iQ superfood chocolate – for clever chocolate lovers…
iQ Chocolate in Stirling create multi-award winning, superfood chocolate. It's organic, raw and free from all 14 allergens, including gluten, soya, dairy, and is also low Gi. Their Bean-To-Bar SuperFood chocolate draws on some of the healthiest, purest and tastiest raw ingredients possible. It has 21 recorded health benefits (so far). The rare Peruvian Criollo bean is teamed with the natural sweetness of coconut blossom nectar to create a range of bars that are delicious, nutritious and guilt-free. iQ chocolate has been featured on BBC's Great British Menu, Sunday Brunch, was on the menu for visiting dignitaries at the Olympics, and was showcased at the Ryder Cup in Gleneagles. For more information and to order, see: http://www.iqchoc.com/
Wicked Chocolate are based just an hour from Stirling, in beautiful Perth. Their online shop stocks traditional chocolate truffles, hampers for all occasions, single origin chocolate, luxury drinking chocolate, and a tempting range of chocolate buttons. Who could resist? Their 'devilish' packaging motif would make these treats a beguiling gift, and they have a shop on Whitefriar Street too. It has just re-opened after the winter. For more information: http://www.thewickedchocolatecompany.co.uk/
Iain Burnett, The Highland Chocolatier, can be found in Grandtully, Perthshire. Their handmade chocolates are created by award-winning artisan chocolatier Iain Burnett and his team of professionally trained gourmet chefs. Bringing you a taste of Scotland, infused with seasonal flavours, these chocolates are multi-award winning and have earned international acclaim. A member of the Academy of Chocolate, the Highland Chocolatier creates chocolates for both adults and children, all intricately designed and beautifully presented. Buy from their Grandtully or St Andrews shops for the full experience, or order online: https://www.highlandchocolatier.com/
Charlotte Flowers Chocolates have won Great Taste Awards year on year since 2009 with Excellence Awards from the British Chocolate Awards in 2015. Based in Aberfeldy, Perthshire, their flavours are inspired by the Scottish landscape and seasons. The flavour palette includes wild garlic and sloe blossom to Scots pine, sea buckthorn and juniper. Their wide range comprises filled chocolates, thins, bars and shards, and salted caramel with Hebridean sea salt. You can commission chocolates for a special event, or join one of their workshops. There, you will taste, make and learn about chocolate. For more information, see http://www.charlotteflowerchocolates.com/
Taystful in Blairgowrie, Perthshire, specialise in impressive chocolate cakes and chocolate displays, as well as handmade chocolates and sweet treats. These include some of the best brownies and tiffins you are ever likely to lay eyes on. Their creations have earned a number of awards – big both on taste and visual impact too. Taystful's courses are becoming increasingly popular, with a pretty comprehensive tutorial list. Learn anything from handmade chocolates to patisserie, cake decoration, caramels, advanced courses – and beyond. This is the real deal for those who want to learn the art. For more information, to book or order, see: http://www.taystful.co.uk/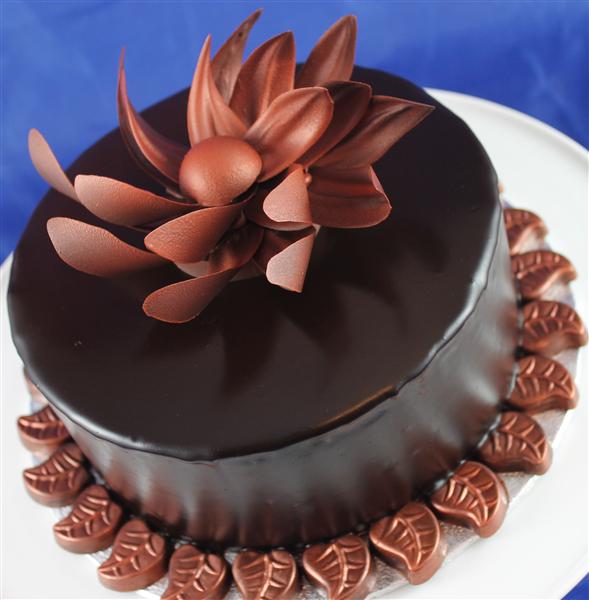 Decadent rich chocolate cake layered with smooth ganache, coated with flowing chocolate glassage and decorated with handmade chocolate embellishments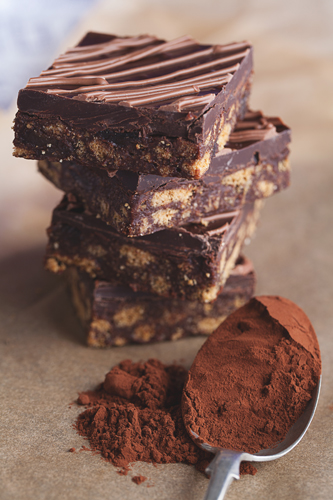 Taystful's dark chocolate tiffin – yum! Who needs a Valentine's card?
Photo credits:
Photos supplied by kind permission of iQ Chocolate, Stirling, and Taystful, Blairgowrie.
Taystful's tiffin photo: ©photographsbyeve.co.uk