Yes, we know it's only September, and the leaves haven't even changed colour. But we have a little secret we can't wait to share with you! Whether you're striving to get the whole clan together round one table, or a couple hoping to spend some time alone – Christmas is better with us!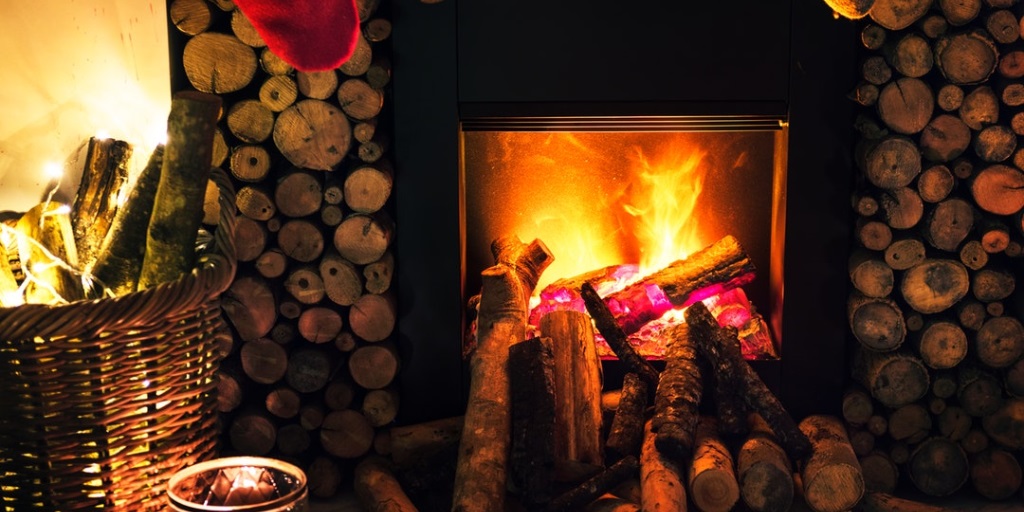 Cosy up to a wood burning stove this Christmas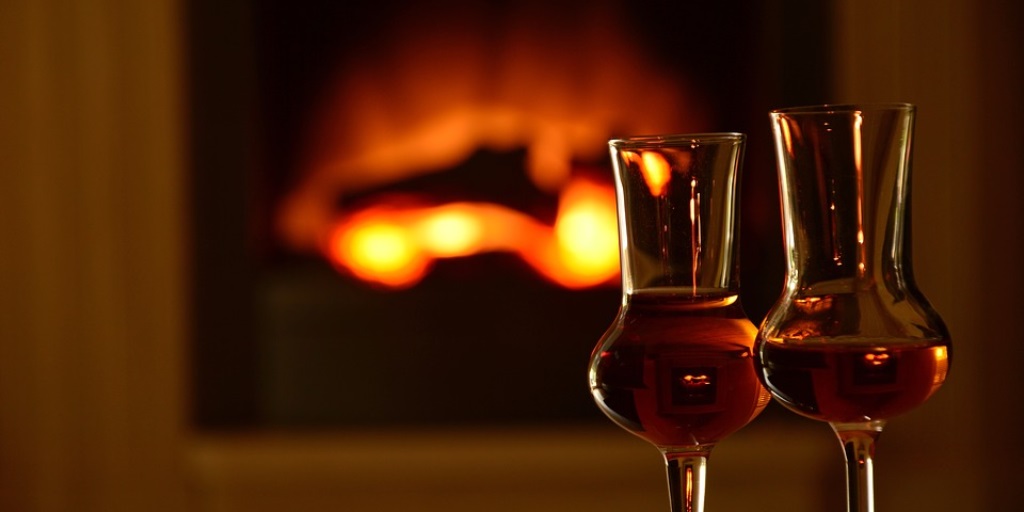 Enjoy a dram by the fire in one of Stirling's welcoming bars
We'll take care of the Christmas decorations, and throw in some goodies too
In each and every one of our properties, we'll take care of the Christmas decorations for you. No more last-minute untangling tree lights on Christmas Eve, or stressing over popped bulbs. We've got it all sorted in time for your arrival, so you don't have to. And what's more, we'll throw in a festive hamper for you to enjoy while you're arranging the pressies under the tree. In it, you'll find goodies like mince pies, stollen bites, Christmas cake, a bottle of fizz to pop whenever you fancy, and some other wee treats too. Staying at Hogmanay? Enjoy some Dundee Cake on us to bring in the bells! That said, if you want to bring your own decorations, feel free – we'll have the tree up ready and waiting for you. Just let us know.
Coorie in for the cosiest Christmas ever
To 'coorie' or to 'coorie in' basically means to cuddle up or snuggle, and nothing beats a coorie with a loved one at a warm fireside – especially at Christmas! Oakside Cottage, Balfron Hayloft, Alisa Barn and Tigh Mor are just a handful of our many properties with wood burners or open fires, perfect for a Christmas or Hogmanay break. Browse these and more here: https://www.stirlingselfcatering.co.uk/properties/
And if you'd like to huddle by the fire with a wee dram and friendly local company at Christmas, head to the Portcullis (https://www.theportcullishotel.com/) or Nicky Tams in Stirling (http://www.nickytams.com/), or the Westerton Arms in Bridge of Allan (http://westertonarms.co.uk/). You'll find a warm welcome and a comforting hearth in each of them. 
Christmas delivered to your door
Forget the supermarket crush and get your Christmas meats delivered to the door of your holiday property. Falleninch Farm, a prestigious farm and butcher's shop with its own herd of beef cattle, nestles under the shadow of Stirling Castle. You can order online, by phone or Facebook, and Falleninch will deliver – free if your order is over £50 and you are within a 30 mile radius. And there's click and collect too. Pop in to see them at their farm butcher's shop, where the parking is free and the butchers will be delighted to give you some cooking tips, too. For more details, and to look out for their festive offers, check: https://www.falleninchfarm.co.uk/
For one-stop shopping for seasonal goodies, fruit and veg, salads, bakery, drinks and larder goods, look no further than Hogan's Fine Food Company, who will deliver straight to your door from their HQ in Larbert, Falkirk. Choose from their glorious selection of grocery boxes or create your very own selections to keep the fridge stocked and your guests happy throughout the festive season. If you're stuck for a last-minute present, they've a selection of gift-wrapped hampers, too. And check out their recipes! http://hogansfinefoodcompany.co.uk/
Have a Christmas Day Out
There's nothing like a Christmas Market on a crisp winter's day to make you feel festive! Stirling Christmas Farmers Markets are on the 14 and 21 of December this year, from 10-4, in Port Street Stirling. There will be stalls laden with fresh fish and shellfish, highland beef, wild venison and game, free range hens' and ducks' eggs, olives and deli products, Scottish cheeses and handmade preserves, as well as all sorts of gift ideas. Take time for a blether with your stall-holder too, and look out for tasty free samples. For more information, visit: http://www.stirlingfarmersmarket.co.uk/
The Macrobert's Christmas exhibition of arts and crafts is back for a fifth year. Enjoy browsing through a selection of different works by Scottish-based artists or pick up a Christmas gift (or two) and perhaps even something special for yourself, from 20 November 2019 to 5 January 2020. You can visit this exhibition at any time that the Macrobert is open (with occasional exceptions for closed events – please check with Box Office). For more information, visit: https://macrobertartscentre.org/event/handmade-exhibition-2019/
See a panto!     
You can't have Christmas without a panto, and you'll find one of the brightest and funniest pantos around right here in Stirling. This year's Macrobert extravaganza is 'Rapunzel: A Hair-braiding Adventure' written by, directed by, and starring the incomparable Johnny McKnight. Poor Rapunzel's been locked up in a tower her entire life. She's got no telly, no Wi-Fi and no dry shampoo! But she has dreams – of walking barefoot around the mythical land they call Tullibody, of meeting her one true love and singing a love duet, and of getting her hair cut. That's right, she's never had a haircut. Like, ever. But one day the lonely Rapunzel has a surprising visit in her tower – Prince Rocco and he's armed and dangerous with a pair of scissors and a plan. How can you possibly resist? For tickets: https://macrobertartscentre.org/event/rapunzel-a-hair-braiding-adventure/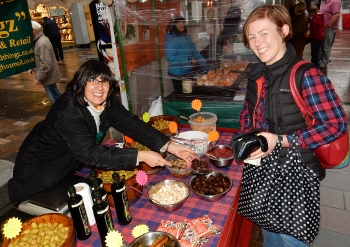 Enjoy Stirling Farmers Markets at Christmas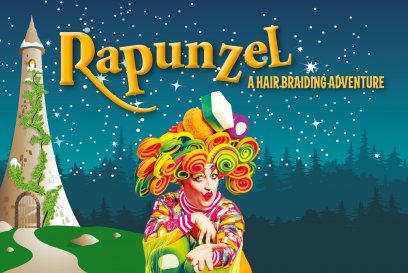 What's better than a panto at Christmas?