Easter. Scotland bursts into bloom and the days are noticeably longer. It's time for getting outdoors, and catching up with the kids now the school term has finished. To help you plan an Easter to remember, we've rounded up the best family events throughout Stirlingshire, with a healthy dose of history, too.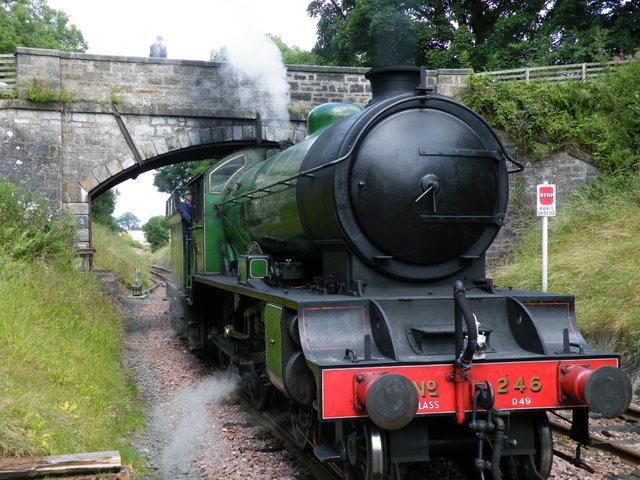 You'll have Easter fun at Boness & Kinneil Steam Railway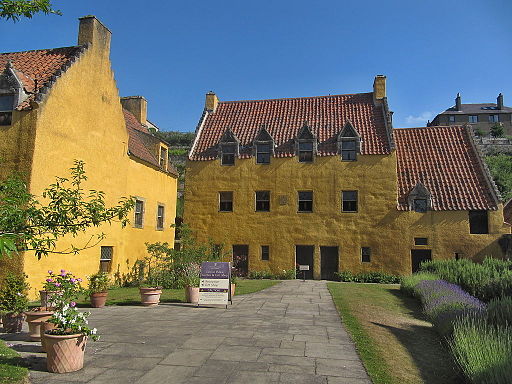 Hunt for Easter eggs at Culross Palace, Fife
Easter Egg Special Trains at Boness and Kinneil Railway
The railway's popular Easter Egg special trains run on Friday 10, Saturday 11, Easter Sunday 12 April and Monday 13 April. There's a free tasty chocolate treat for every child, a journey by steam through the spring countryside and fun in the Museum hunting for Easter eggs. You can even pre-book Fish & Chips for Friday evening 10 April or Afternoon Tea on a Steam Train on Monday 13 April. Stay all day and explore the Museum, Model Railway and the railway site via the Visitor Trail at Bo'ness and the stations along the line. For more information, see: https://www.bkrailway.co.uk/your-visit/events/
Cadbury Egg Hunts with National Trust
Cadbury have teamed up with the National Trust for Scotland again this year to create  Egg Hunts in some of Scotland's most historic settings. Chocolate and culture, combined! The nearest hunts to Stirling take place from Good Friday to Easter Monday at The Battle of Bannockburn Centre, Alloa Tower in Clackmannanshure, and Culross Palace, Fife. Events are included in the normal admission price. Check your chosen venue's Egg Hunt dates and other postcodes on the Cadbury website, where you'll also find lots of free downloads for fun Easter activities at home: https://easter.cadbury.co.uk/
Easter Eggsplorer Trails with Historic Scotland
Not to be outdone, Historic Scotland's Easter Eggsplorer Trails take place at a number of iconic castles, abbeys, forts and palaces throughout Scotland. All you need to do is find the clues and complete the challenge to be a winner. Drop-in throughout the day, and the events are included in normal admission. Free to members. The nearest participating venue to Stirling is Linlithgow Palace, from Good Friday to Easter Monday, but you can search for other venues here: https://www.historicenvironment.scot/visit-a-place/whats-on/event/?eventId=297608b0-3502-4fde-9195-a6cc00fa3d0c
Step into Spring at the Wallace Monument
Stirling's National Wallace Monument is buzzing with activity for families over the Easter weekend! Follow the story of Sir William Wallace, patriot, martyr, and Guardian of Scotland in three exhibition galleries, then listen to costumed actors performing Tales from the Battlefield, transporting you back to one of the most dramatic periods in Scottish history. Step outside and come face-to-face with owls, falcons, hawks and kestrels from Alba Falconry's sanctuary and learn about the birds of prey during the static display. And if that isn't enough fun – step into the Visitor Reception Centre and have your face painted for free! https://www.nationalwallacemonument.com/ht_event/step-into-spring-at-the-national-wallace-monument/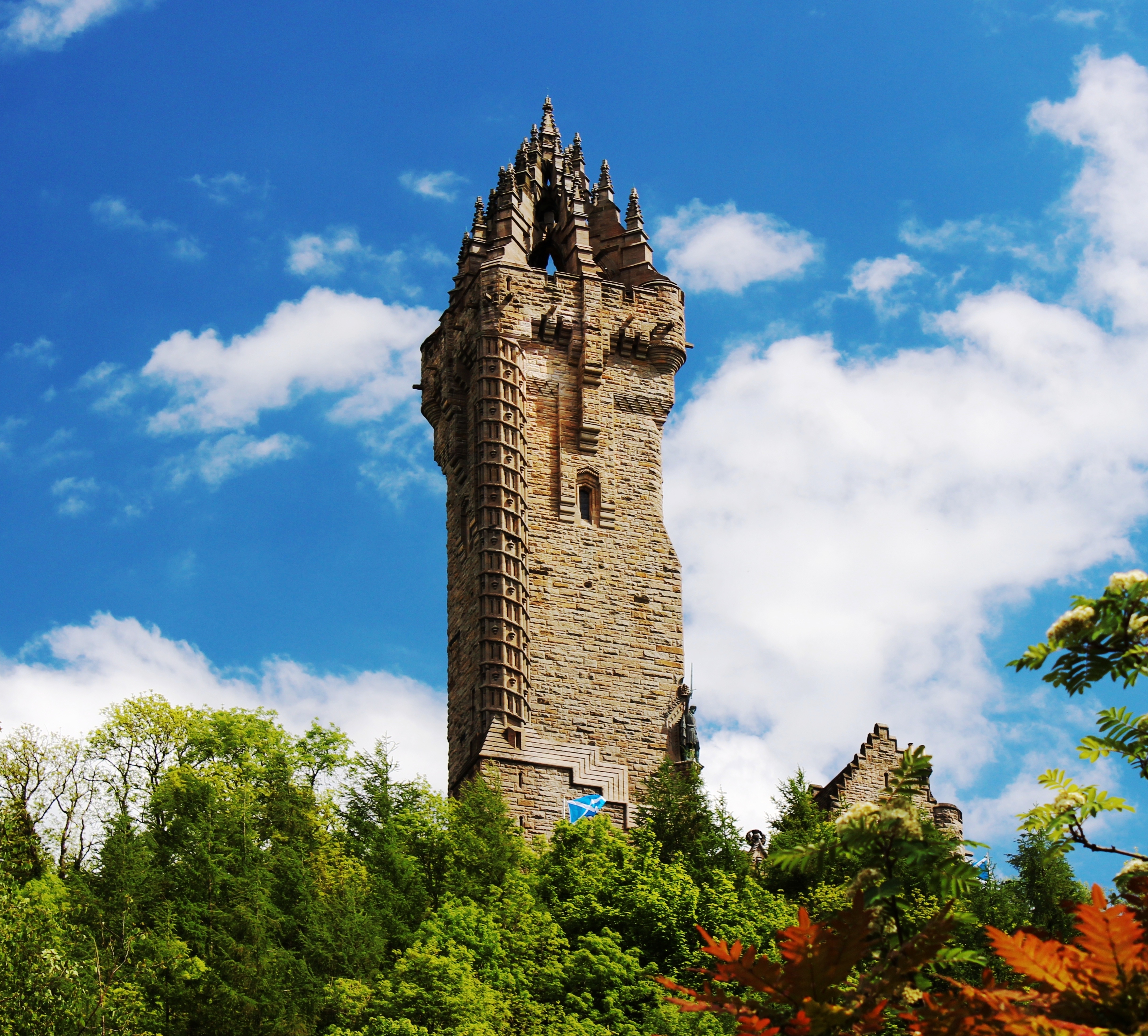 Step into spring at the Wallace Monument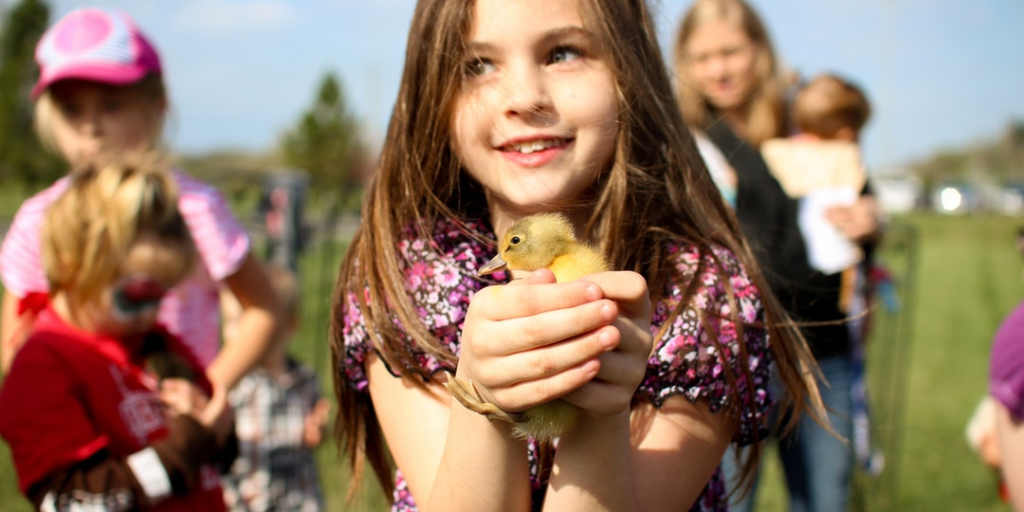 Whatever your plans, have a happy Easter!
Photo credits: 
Boness & Kinneil Railway: By Thomas Nugent [CC BY-SA 2.0 (http://creativecommons.org/licenses/by-sa/2.0)], via Wikimedia Commons
Culross Palace: By Palickap (Own work) [CC BY-SA 4.0 (http://creativecommons.org/licenses/by-sa/4.0)], via Wikimedia Commons
Wallace Monument: Kindly supplied by Ken Thomson, NWM.