Easter. Scotland is on the verge of bursting into bloom, and the days are noticeably longer. It's time for getting outdoors, and catching up with the kids now the school term has finished. To help you plan an Easter to remember, we've rounded up some of the best family events throughout Stirlingshire.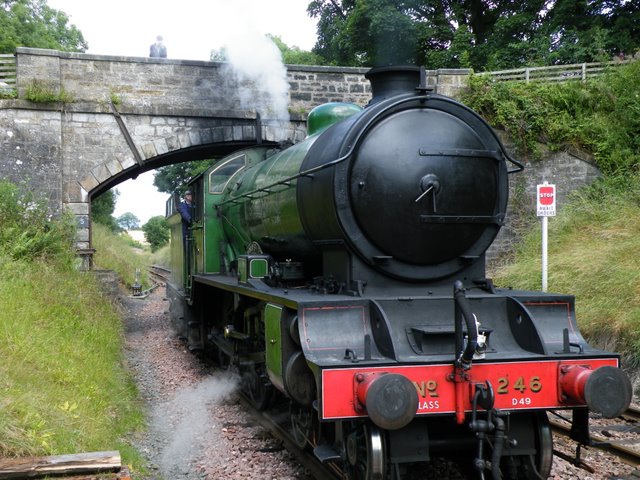 Take an Easter Special steam train at Boness and Kinneil Railway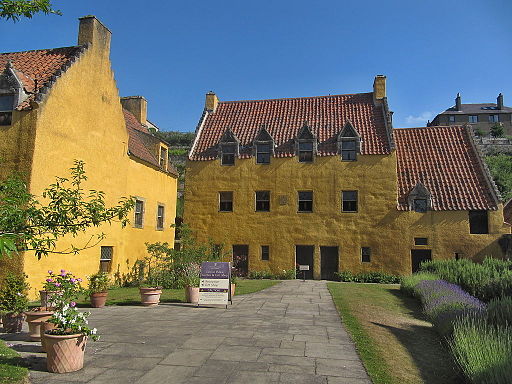 Fancy an Easter egg hunt at Culross Palace – for Outlander fans too!
Extra-special Easter days out
Easter Egg Special Trains at Boness and Kinneil Railway: The railway's popular Easter Egg special trains run on Friday 30, Saturday 31, Sunday 1 April and Monday 2 April. The journey from Bo'ness to Manuel takes around 70 minutes, but all tickets are Day Rovers, so you can hop on and hop off as you like. All children will receive an Easter treat on board. Stay all day and explore the Museum, Model Railway and the railway site via the Visitor Trail at Bo'ness and the stations along the line. There's a prize for the best Easter bonnet, and an Easter egg hunt in the Museum, and loads of fun activities, too. Bring a picnic and enjoy it in the comfort of the picnic railway carriages alongside the platform. Help yourself to a free booklet to follow the brass rubbing trail from Bo'ness Station to the Museum. There are eight brass rubbings to find on the way. For more information, see: https://www.bkrailway.co.uk/easter-egg-specials-2018-news/
Cadbury Easter Egg Hunts with National Trust: Cadbury have teamed up with the National Trust for Scotland again this year to create Easter Egg Hunts in some of Scotland's most historic settings. Chocolate and culture, combined! The nearest hunts to Stirling take place from Good Friday to Easter Monday. And they are at Alloa Tower in Clackmannanshure, Culross Palace, Fife, and House of the Binns in Linlithgow. Events are included in the normal admission price. Check your chosen venue's Egg Hunt dates and other postcodes on the Cadbury website. There are lots of free downloads on the site for fun Easter activities at home, too: https://easter.cadbury.co.uk/
Easter Eggsplorer Trails with Historic Scotland: Not to be outdone, Historic Scotland are celebrating Easter too. Their Easter Eggsplorer Trails take place in iconic castles, abbeys, forts and palaces throughout Scotland. All you need to do is find the clues and complete the challenge to be a winner. Drop-in throughout the day, and the events are included in normal admission. The nearest participating venue to Stirling is Linlithgow Palace, from Good Friday to Easter Monday. You can search for other venues here: https://www.historicenvironment.scot/visit-a-place/whats-on/event/?eventId=297608b0-3502-4fde-9195-a6cc00fa3d0c
Brilliant, budget, Easter fun
Easter Egg Hunt at Muiravonside Country Park: For just £1, collect your trail map from Muiravonside's café and follow the clues left by the Easter bunny. Find all the eggs that he has hidden around the park, complete all the challenges and collect your prize from the café. Take some time to see the animals in the farmyard too! From Saturday 31 March to Monday 2 April. Muiravonside is around a 20-minute drive from Stirling. It's definitely worth a visit on its own merit. For more information: http://www.falkirkcommunitytrust.org/whats-on/events/event.aspx?eid=6122&did=31684
Easter Hunt at the Helix: Again, for the princely sum of £1, hop on down to The Helix this April to take part in their Easter Hunt! Collect a clue sheet from the Plaza Cafe or Visitor Centre and follow the trail around the park to see if you can find the hidden treasures. Clue sheets will contain a number of puzzles, and a map to help you find the clues which are hidden around the park. Participants will receive an Easter treat, and there will be dairy-free alternatives for children with allergies. From Friday 30 March to Sunday 1 April. The Helix is around a 15-minute drive from Stirling. It's a spectacular place, with free entry and activities for all. For more information: http://www.falkirkcommunitytrust.org/whats-on/events/event.aspx?eid=6119&did=31681
See the Kelpies on your Helix Easter egg hunt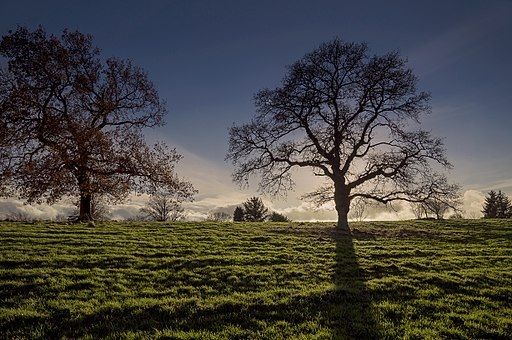 Egg hunts, farm animals, and fresh air at Muiravonside Country Park
Photo credits: 
Boness and Kinneil: By Thomas Nugent [CC BY-SA 2.0 (http://creativecommons.org/licenses/by-sa/2.0)], via Wikimedia Commons
Culross Palace: By Palickap (Own work) [CC BY-SA 4.0 (http://creativecommons.org/licenses/by-sa/4.0)], via Wikimedia Commons
Kelpies image: Kindly supplied by the Kelpies Team.
Muiravonside: By Mike Smith [CC BY 2.0 (http://creativecommons.org/licenses/by/2.0)], via Wikimedia Commons