A former goods transfer shed in the heart of Stirling has been transformed into Scotland's first dedicated building conservation centre. An intensive programme of restoration began in 2013, creating an inspirational resource both for learning and for tourism.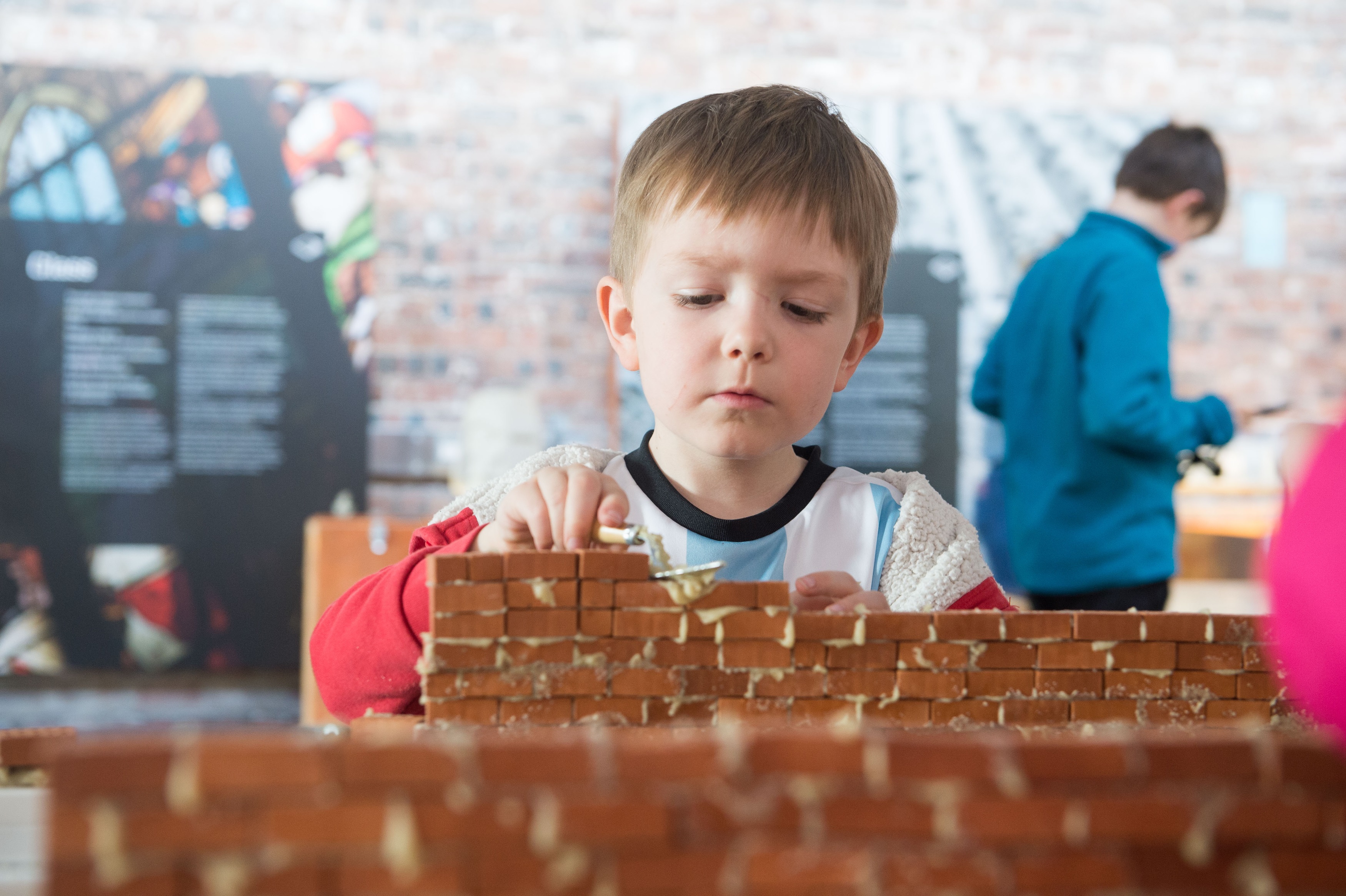 Activities for all ages are available at the Engine Shed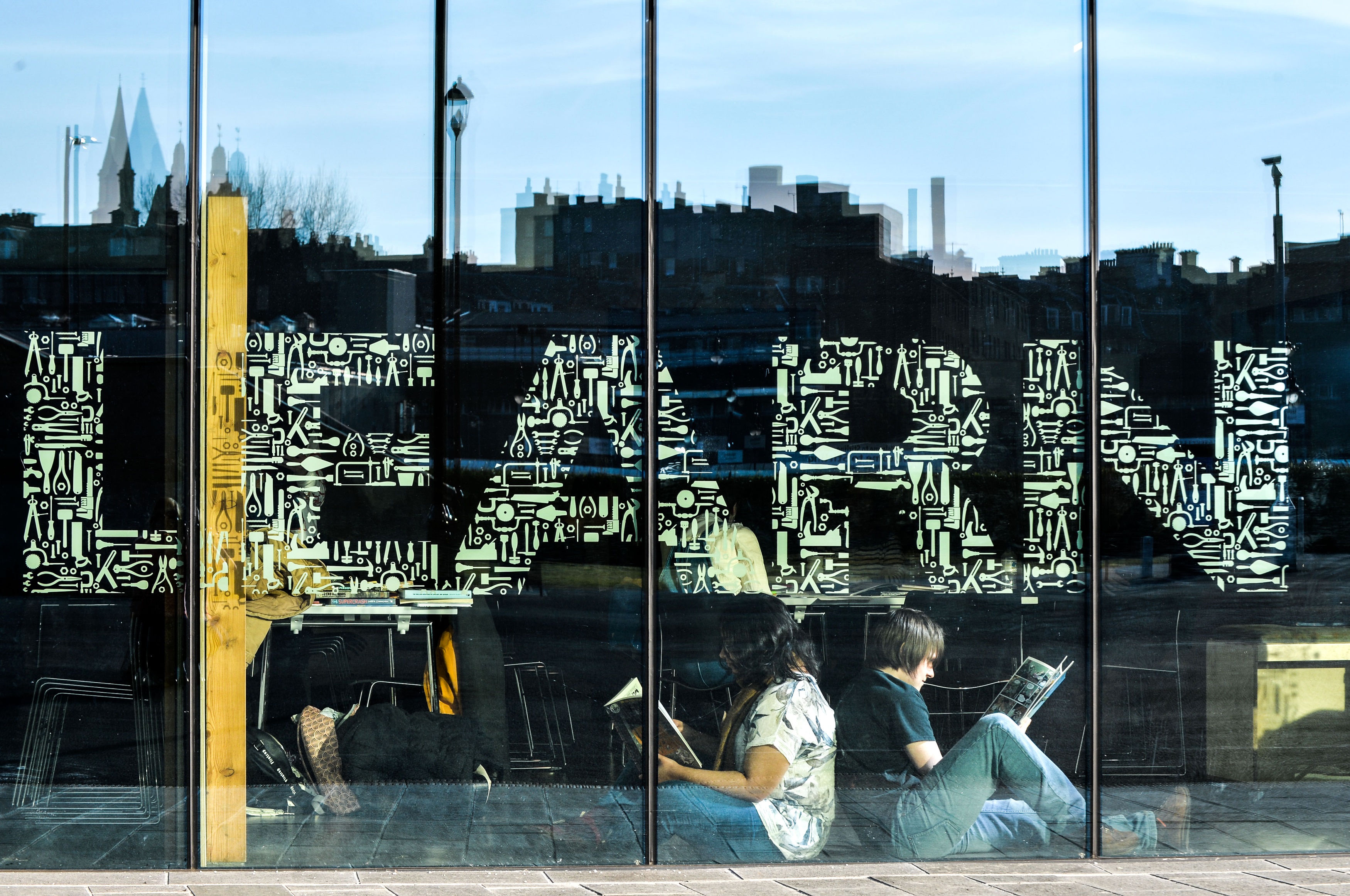 The Engine Shed is creating a new generation of building conservation
A strategic location
The Engine Shed sits on the banks of the River Forth. Interestingly, there is little detail about the history of the building, because it was a strategic – and pretty secret – base for the army in the run up to and during both World Wars. Now, it's a thriving hub for both the public, and for the construction and conservation professionals who come here to enhance their skills.
Conservation in action
The building's own restoration and extension has been a very public statement of its aims. Traditional materials have been used in a contemporary way, staying as close to the original character as possible. Stone salvaged from the former Seaforth bridge, recycled wrought iron, and simple cord and pulley ventilation systems have all come together in the renovation, inspired by railway architecture. In addition, two new sheds have been constructed alongside the original, sympathetically designed to complement their older peer, rather than compete with it. Dr Lyn Wilson, manager of the Engine Shed's Digital Documentation Team said, "For me, favourite aspects of the Engine Shed design are the open-plan layout which really helps with our aim to create a melting pot for ideas and conversations here, combined with the use of sustainable and recycled materials in the new wings".
What the public can expect
It's a beautiful space that opens from 10am to 4pm Monday to Saturday, and is free to visit. Here, you'll find the stories of Scotland's built heritage brought to life – for children and adults alike. Interactive exhibits, a 4K, 3D theatre, augmented reality experiences and hands-on activities appeal to all ages. Workshops and seminars take that one stage further, looking at subjects as diverse as 'Making Mosaics', to 'Climate Change and the Historic Environment'. In addition, the Engine Shed offers a busy programme of creative holiday activities for children. These not only offer a very different day out, but embed some traditional construction skills, and an early understanding of conservation, too. Keep up to date here: https://www.engineshed.scot/whats-on/
Learning at the Engine Shed
In addition to all the fun, and free!, workshops, the Engine Shed is also a platform for those wanting to develop their knowledge of traditional buildings. The programme offers a number of seminars and an annual Summer School that are perfect for enthusiasts and professionals. Summer School is a five-day introduction to the principles of traditional architecture and the conservation and maintenance of historic buildings.
For those searching for a more formal learning route, the Postgraduate Course in Technical Building Conservation is a great option. The course offers flexibility on approach, as it can be done on a full- or part-time basis and is the perfect route to start a career in the building conservation sector.
The Outreach Team offers sessions for schools, which have been carefully developed by the in-house experts and tie in with the Curriculum for Excellence. They even offer a travel subsidy to Stirling! Vanesa Gonzalez, Content Manager for the Engine Shed, describes just how important this is to the team: "At the Engine Shed, we are proud to be engaging with a wide range of audiences. From school children to professionals, from families to community groups, we are enthusing thousands of people with Scotland's built heritage."
For more information about learning at the Engine Shed: https://www.engineshed.scot/learning/
A new generation
"People are coming from all over Scotland to get involved and use the Engine Shed as a focal point for exploring their built heritage," explains Lyn. "We are really excited that we are inspiring a new generation to get involved with traditional skills and materials, conservation science and digital documentation and innovation, as well as shining a spotlight on Stirling as a centre of excellence in these areas. The most rewarding aspect of working at the Engine Shed is knowing we are playing an active role in conserving our historic environment for future generations."
So, when you're planning family days out over this coming summer, skip the softplay for a day. Instead, check in on what the Engine Shed can teach your children about their country's built history, and give them the skills to be a part of its bright future.
Open plan design allows space for large-scale projects and events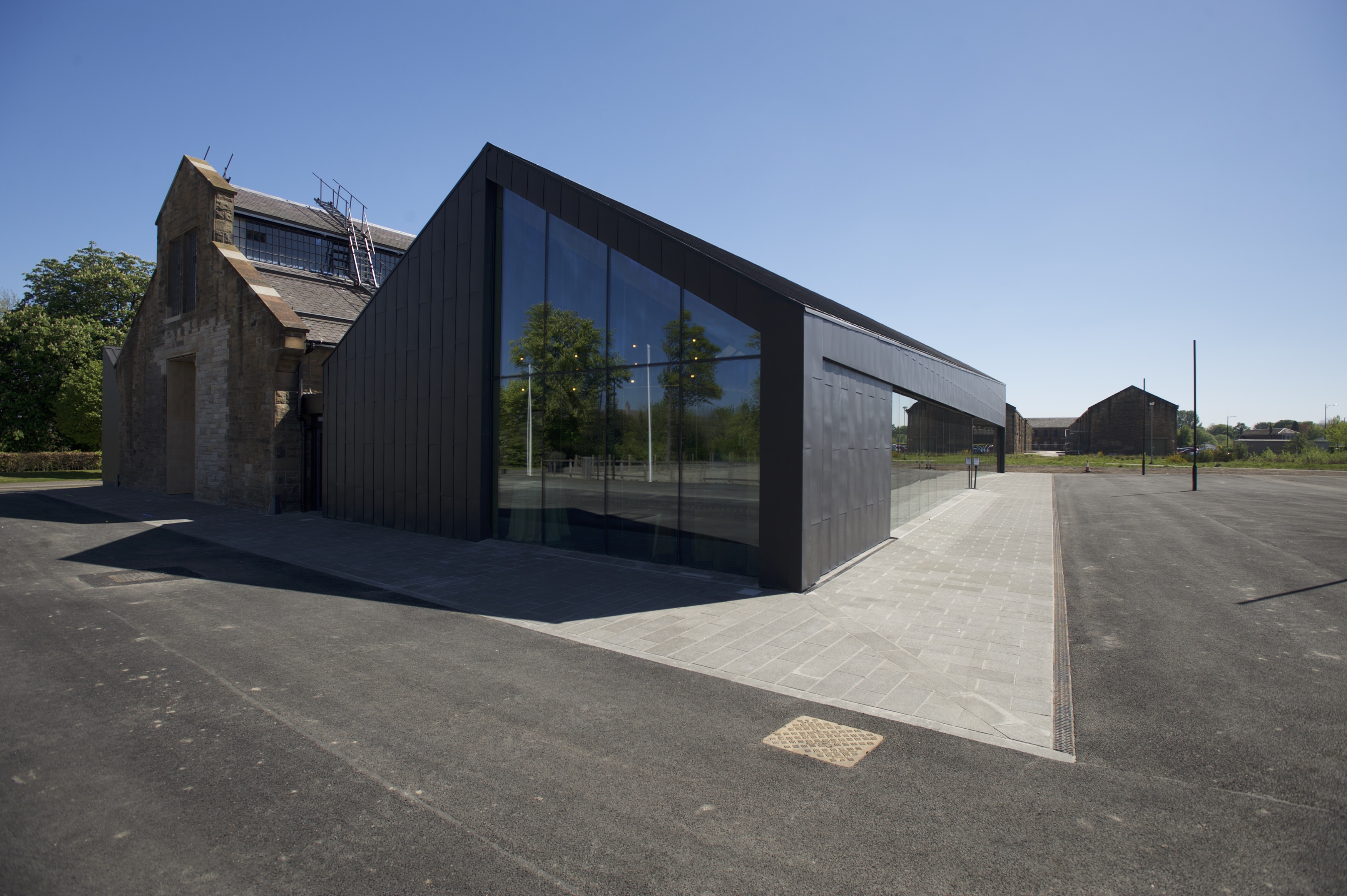 A modern facility built with traditional techniques and recycled elements
Photo credits: 
Our thanks to the staff of the Engine Shed, and the Historic Environment Scotland Photo Unit for the following images used in this piece:
Image of young boy building wall: © Julie Howden
Image of staff assembling floor map: © Rob McDougall
Image of students learning : © Julie Howden
Image of Engine Shed exterior: © Rob McDougall