Gin has come a long way since it was depicted by English painter Hogarth as the hard liquor of the London poor. Today, gin is the civilised tipple for summer afternoons; the crisp mainstay of cocktail bars worldwide, and boasts a delicate palette of seasonal fruit and floral infusions. At home, Scotland's craft gin industry is also fast gaining critical acclaim. Two men who've watched this renaissance with interest are Wayne Russell and Douglas Lamb. Bringing together their love of gin, their passion for Scotland and their long-standing friendship, they've created Gin Tours Scotland.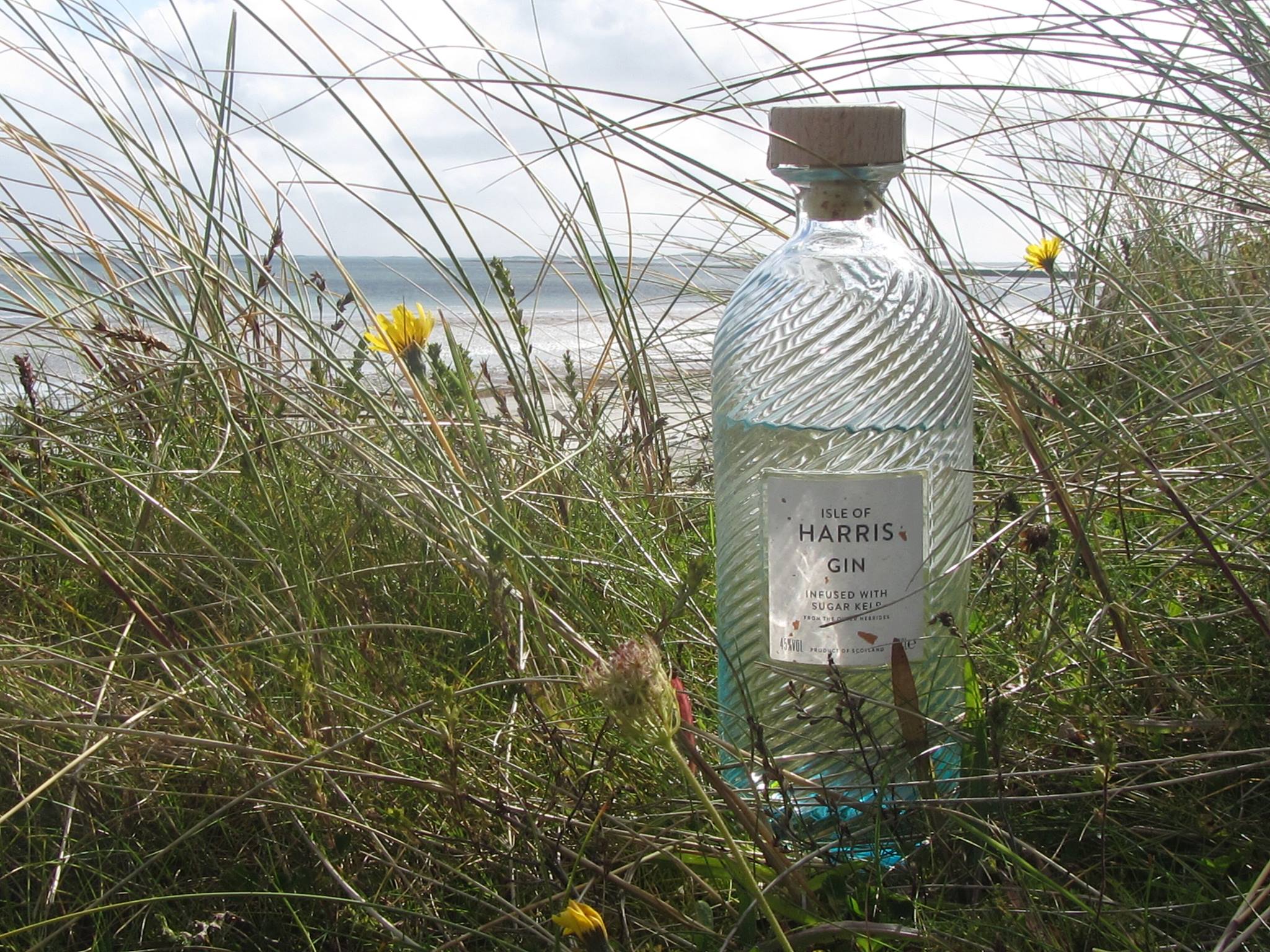 Taking you to the best gins, in the most beautiful locations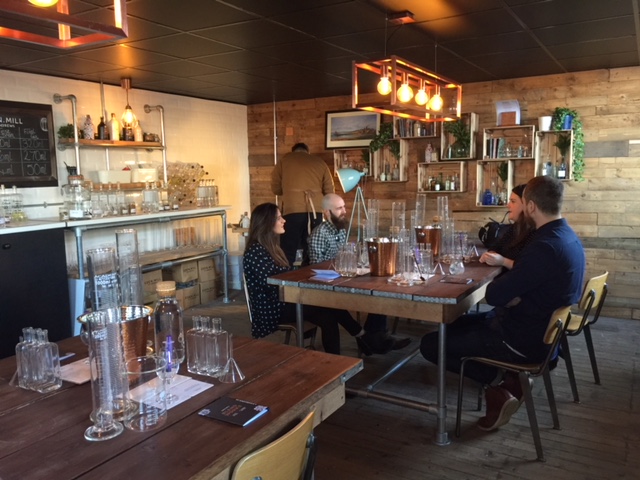 Sample gins at their source
"Over the last few years we've been watching the craft gin industry in Scotland grow rapidly," explains Wayne, "and we knew that it wouldn't be long before the world would want to sample these amazing gins first-hand. After visiting some of the distilleries ourselves, and tasting their gins, we decided – over a few more at the bar – that it was time the world got to see and sample Scotland's finest, and that it was up to us to make it happen."
"After finding out no one else was providing gin tours in Scotland, we knew we were onto something. That same night I checked to see if the domain name 'Gin Tours Scotland' was available. When it was, I bought it there and then, and the rest is history!"
The business partnership is a strong one, with plenty savvy behind it. "Douglas and I have over 50 years' experience in the travel and tourism industry. Although both of us do the tours, I am the man behind the operational side of things, whereas Douglas is the voice of everything that Scotland offers. He has a story to tell every time you see him, and our clients are amazed at his knowledge – both of gin and of Scotland."
The path to launch was fast-paced: "Our name was instant – why try to be clever when you have something that does exactly what it says on the tin? What we needed then was to come up with a brand logo. We didn't anticipate how stressful this can be, but thanks to our friends at West End Design (http://westenddesign.co.uk/), we were able to focus on our message and come up with a logo that expresses the craft gin industry in Scotland. The website then took over – which again takes time – but is something you have to get right. We're very happy with what we've achieved."
What's the next challenge? "Although we are fairly unique in terms of the gin tour itself, it is still something most people don't know is possible. Everyone knows about whisky tours but not so much about gin tours. So, to add to our networking and social media portfolio, we will soon be launching our tours on booking platforms such as Viator, The Entertainer, Get Guided and Visit Scotland."
Though everyone loves a cheeky G&T, it's clear that Wayne and Dougie's bespoke tours deliver far more than a whistle-stop sampling opportunity: "Our individually created tours are not only about the 66 amazing gins our country produces, but about showcasing the beautiful and historic landscape of Scotland that is their home."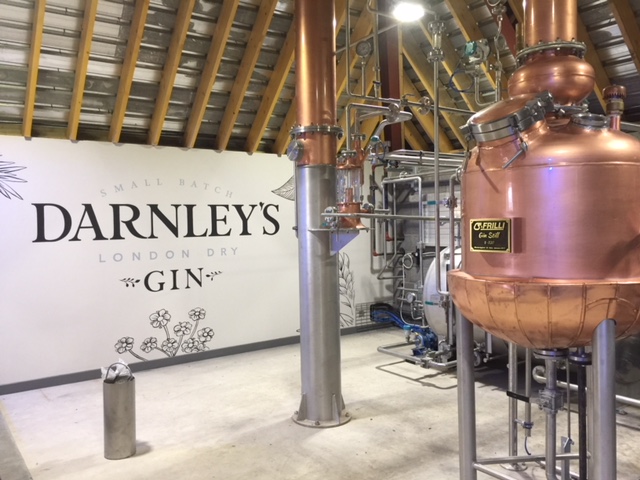 Getting into the heart of the distillation process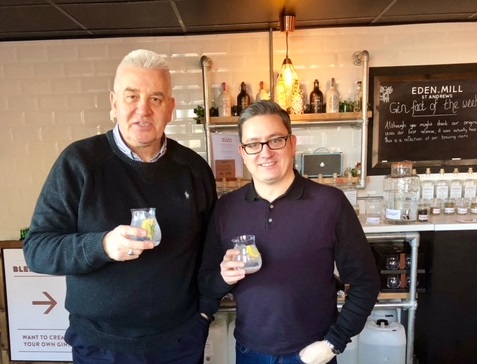 Your guides: Douglas Lamb and Wayne Russell – cheers!