Recent research claims that the Danish are actually the happiest people on the planet, and it's all down to 'hygge'. Loosely pronounced 'hoo-gah', this term roughly translates to a cosiness of the soul, or contented mindfulness. Hygge is an appreciation of simple pleasures, embracing indulgence, cherishing yourself, and living in the moment. It's one of the reasons the Danish thrive, even through tough winters. So, now that the mercury's falling, why not discover hygge in Stirling?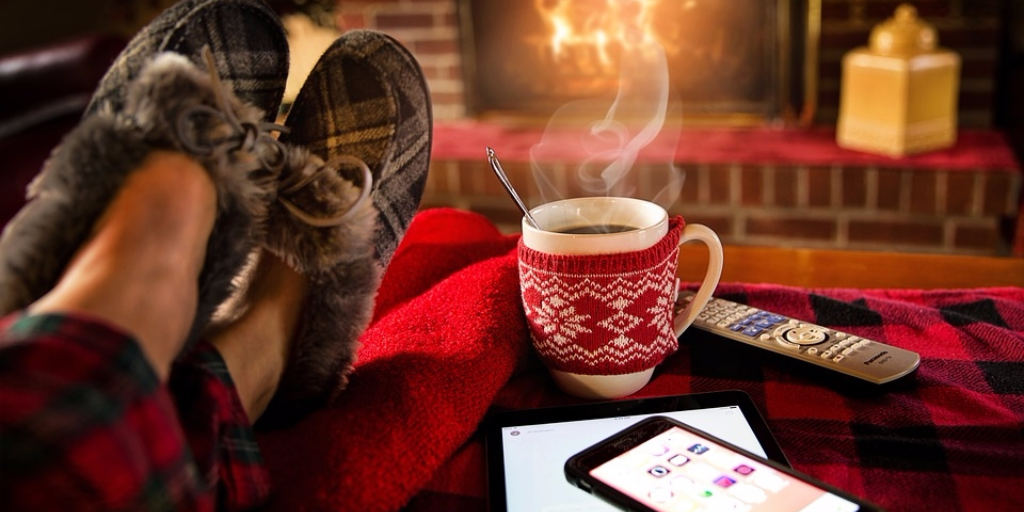 October: time to embrace the season the Danish way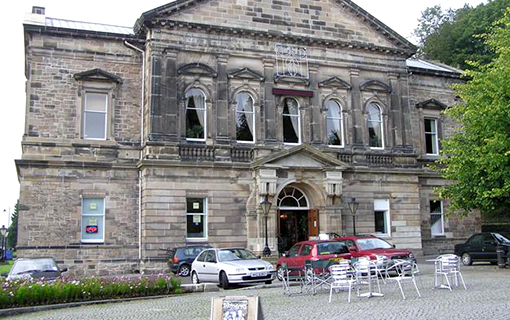 See Doug Scott at the Albert Halls, Stirling, and check out the menu at Henderson's Bistro, too
Stretch your mind
There's nothing more in keeping with hygge than listening to an inspiring talk in a beautiful theatre – it's all about coming in from the cold night to the warmth, the plush seats, the massage of your intellect, and that glass of wine at interval. Here are a couple of ideas to inspire you:
Tamed, with Professor Alice Roberts is at the The Macrobert, Stirling on 17 October. How do you tame wildness? Join Alice Roberts as she delves into archaeology, history and genetics to reveal the amazing stories of the species that became our allies. From dogs, cattle and horses to wheat, potatoes and apples, find out how taming all these species has left its mark on them – and us. For more information, visit: http://macrobertartscentre.org/event/tame-with-alice-roberts-/
Doug Scott: Crawling Down the Ogre is presented at the Albert Halls on 26 October. Doug Scott's greatest adventure is undoubtedly his first ascent, accident and then escape from The Ogre, the most difficult of the world's high mountains. In 1977 Doug Scott and Chris Bonington made the first ascent. While abseiling off the summit, Doug slipped on ice, breaking both legs just above the ankles, before suffering broken ribs and pneumonia. It took eight days to reach Base Camp – made possible only by the selfless support of Clive Rowland and Mo Anthoine. For more information, visit: http://culturestirling.org/events/doug-scott-crawling-ogre/
Outdoors
Wrap up warm, see your breath on the air, and pack up your family to embrace hygge outdoors too. And get the slow-cooker on for your return home.
The Woodland Light Experience is a brilliant family-friendly event in central Scotland, just a short drive from Glasgow, Edinburgh and Perth. 'Reflections' is an all new light and sound show for 2017. Set in a private woodland near Balfron, on the edge of Loch Lomond and The Trossachs National Park, the trees and dark autumn skies are the natural backdrop to a magical theatre of light and colour. Explore the woodland paths at night, illuminated with stunning lighting effects and installations. For more information, visit: http://www.woodlandexperiences.co.uk/light-experience/
Bo'ness and Kinneil Steam Gala on 21-22 October promises a nostalgic weekend of steam and spectacle. There will be a variety of steam locomotives at this family-friendly heritage railway and museum. Get yourself a hot chocolate and a hunk of cake in their café afterwards too! For more information, visit: http://www.bkrailway.co.uk/your-visit/events/
Food
Wonder what to put in that slow-cooker? Hygge eats hearty, so stock up for autumn from these local suppliers.
Stirling Farmers Market has an autumnal twist this Saturday, from 10-4, in Port Street Stirling. There will be pumpkins for Halloween, organic squashes and vegetable spaghetti, seasonal game and wild venison, new locally hand-made cheeses, plus all the regular 25 or so stalls. Take time to chat to your stall-holder too, and make your grocery shop a day out rather than a chore. It's the 'hygge way'! For more information, visit: http://www.stirlingfarmersmarket.co.uk/
Falleninch Farm has some of the best beef for miles around, perfect for colder nights, slow-cooking and comfort food. Pop in to see them at their farm butcher's shop under the shadow of the Castle – the parking is free. If you're pushed for time, there's free local delivery for orders over £50 too. https://www.falleninchfarm.co.uk/about-us/
Music
And lastly, hygge means taking time out of your schedule just for you, so how about some music for an autumn evening with a friend you've not seen in a while?
Joe Longthorne is at the Albert Halls, Stirling on 19 October, joined on stage by his live band and special guests. Joe's performance is bog on nostalgia, with a musical rollercoaster of songs and impressions including Shirley Bassey, Tom Jones, Frank Sinatra, Dean Martin, Sammy Davis Jr, and more. Enough song, chat and laughter to light up any dark night. For more information, visit: http://culturestirling.org/events/joe-longthorne/
China Crisis are at The Tolbooth, Stirling on 20 October to showcase songs from their new album 'Autumn in the Neighbourhood'. It's their first album of new material in 20 years. Eddie Lundon and Gary Daly are the founder members of the band which started in Kirkby, Merseyside back in 1979. Known for their string of hit singles, including African & White, Working with Fire and Steel, Black Man Ray and Wishful Thinking, the band will be performing these classics and more, alongside tracks from the new album. For more information, visit: http://culturestirling.org/events/china-crisis-autumn-neighbourhood/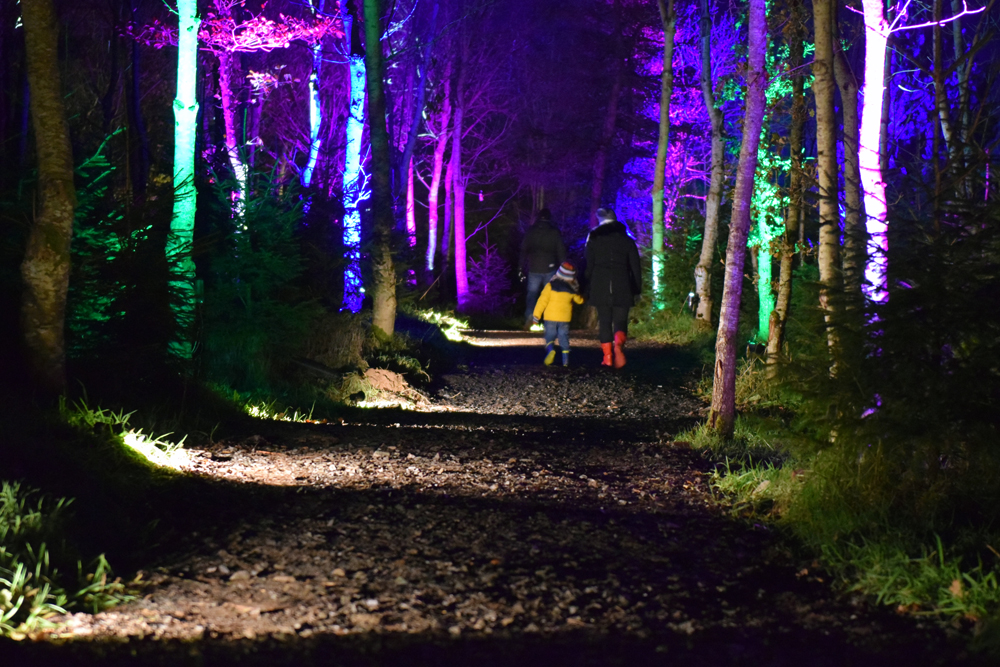 Magical illuminations at the Balfron Woodland Light Experience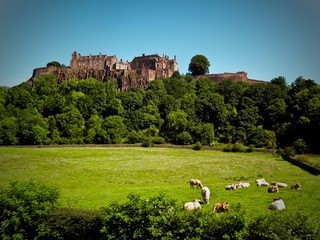 Falleninch's distinctive herd under the shadow of Stirling Castle
Photo credits:
Albert Halls exterior: Kenneth Allen [CC BY-SA 2.0 (http://creativecommons.org/licenses/by-sa/2.0)], via Wikimedia Commons.
Falleninch Farm: Kindly supplied and reproduced with permission of Falleninch Farm.
Woodland Light Experience: Image courtesy of Woodland Experiences Ltd.