The clocks have changed and the mercury's falling – November is always the month when we realise we're on the road to winter. But there's plenty to celebrate in November, so throw another log on that fire and huddle up with your diary!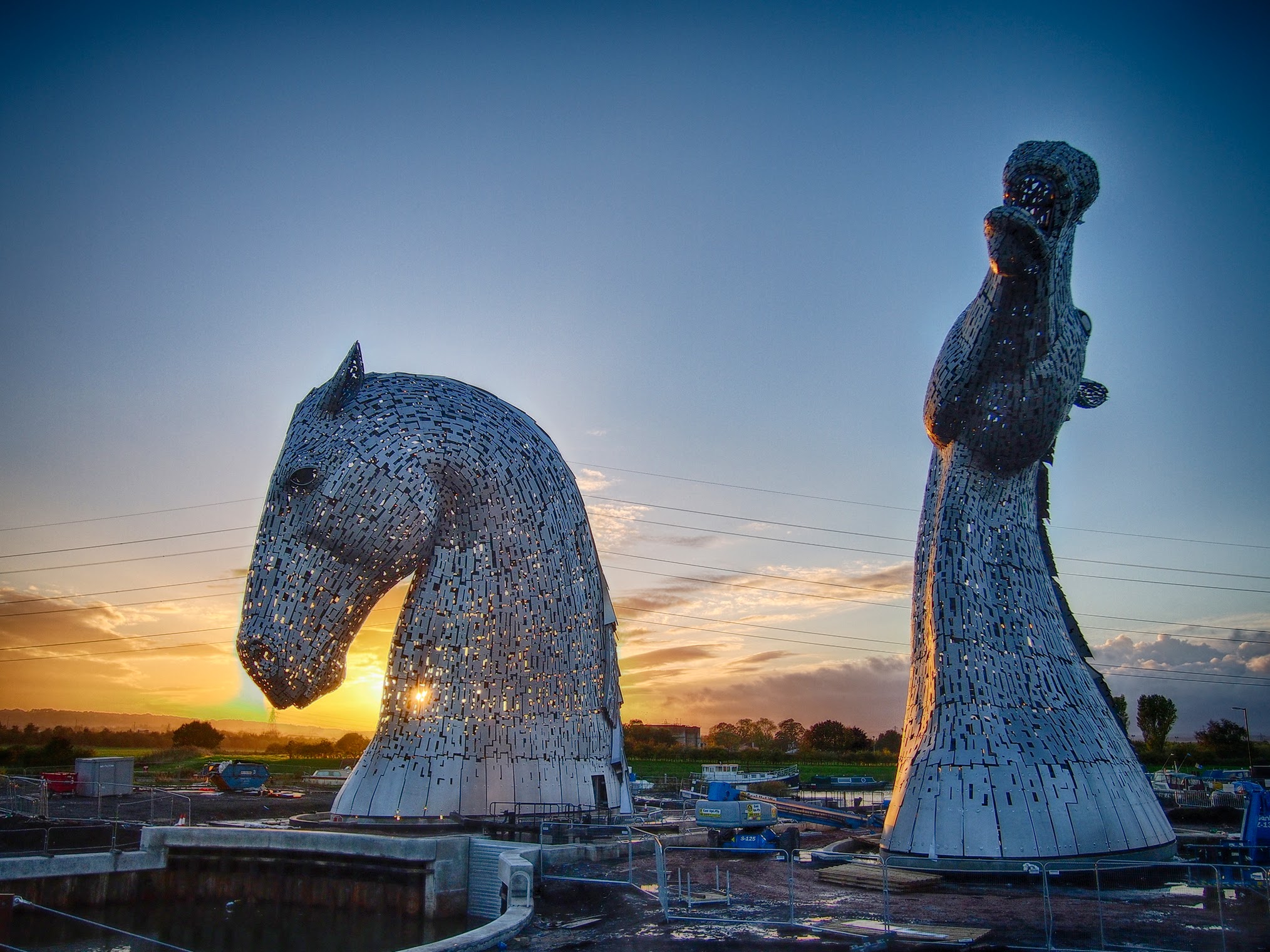 Join the Supernova 5K to light up the Kelpies at dusk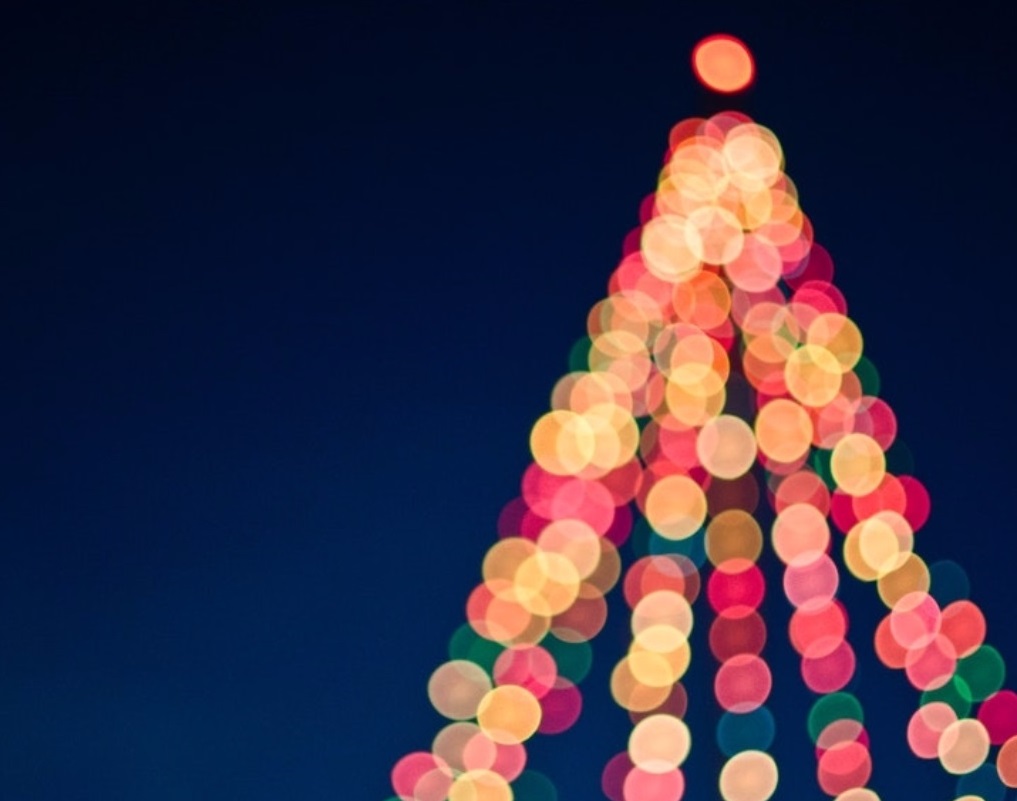 Join in the fun of Stirling's Christmas lights switch-on
Supernova 5K
What better way to light up the darker nights than with a run, jog or walk round the Helix on the 10-12 November? Round up everyone – grandparents, uncles, aunties, parents, kids, friends and dig anything that glows or flashes. Get yourselves suitably sparkly and set off on a Supernova 5K! Take it at your own pace – there are no time limits at all. And by the way, fancy dress is strongly encouraged. This event is for everyone – from runners striving for a personal best, to the toddler taking their first steps. Enjoy. For more information, visit: http://www.thehelix.co.uk/all-events/supernova-2017/
Christmas Lights Switch On
Come and see Santa and his reindeer start the festive celebrations in Stirling City Centre on 19 November. Santa's reindeer will be outside the Albert Halls from 2.00pm, before setting off through the city centre. They'll wind their way through Corn Exchange, down King Street, and finish at Santa's Christmas home inside The Thistles shopping centre. The Central FM Radio Roadshow will keep everyone entertained at the foot of King Street from 2.10pm onwards, with lots of entertainment, music, fun and games. Don't miss the Red Hot Chilli Pipers who will appear for the spectacular lights switch on at 5pm. And it's all free! For more information, visit: www.stirlingwinterfestival.com
Chick Whittington
It's panto time at the Macrobert Arts Centre from 24 November to 31 December! Starring, written and directed by Johnny McKnight, Chick Whittington is going to be another not-to-be-missed panto extravaganza! Stirling Stella is under attack. It's been fifty years since The Great Christmas Rat Race of 1967 that almost destroyed the pantosphere and now Queen Rat is back! Grab your sweeties and your loudest voices to boo, hiss and dance a merry jig at this year's epic panto adventure! For more information, visit: http://macrobertartscentre.org/event/chick-whittington/
Eric the Elf's Chaotic Christmas
Perfect for the under fives, this show runs from 28 November to 24 December at the Macrobert, Stirling. It's Eric's first day working in Santa's Grotto and he is about as excited as an Elf can be. But what starts out as a magical day filled with fun soon goes wrong, as Eric is left all on his ownsome, with the future of Christmas resting entirely on his rather small shoulders. Thankfully a whole bunch of his little human pals have shown up: little children from all over Scotland and beyond. Surely if they work together they can get the job done? A fun-filled, interactive, inspiring musical adventure with lots of laughs and songs to join in with this Christmas 2017! For more information, visit: http://macrobertartscentre.org/event/eric-the-elfs-chaotic-christmas/
St Andrew's Day
To celebrate, The National Wallace Monument will be offering unmissable free admission into the Monument as well as regular live actor performances of Scotland's National Hero on Thursday 30th November. Listen as a costumed actor gives an insight into the life of Sir William Wallace. Who was he? Where did he come from? How did he come to lead an army as a defender of freedom from oppression for the people of Scotland? Climb the Monument, exploring the exhibition galleries on the way to the Crown, and discover the life and legacy of patriot and martyr Sir William Wallace. For more information, visit: https://www.nationalwallacemonument.com/ht_event/st_andrews_day/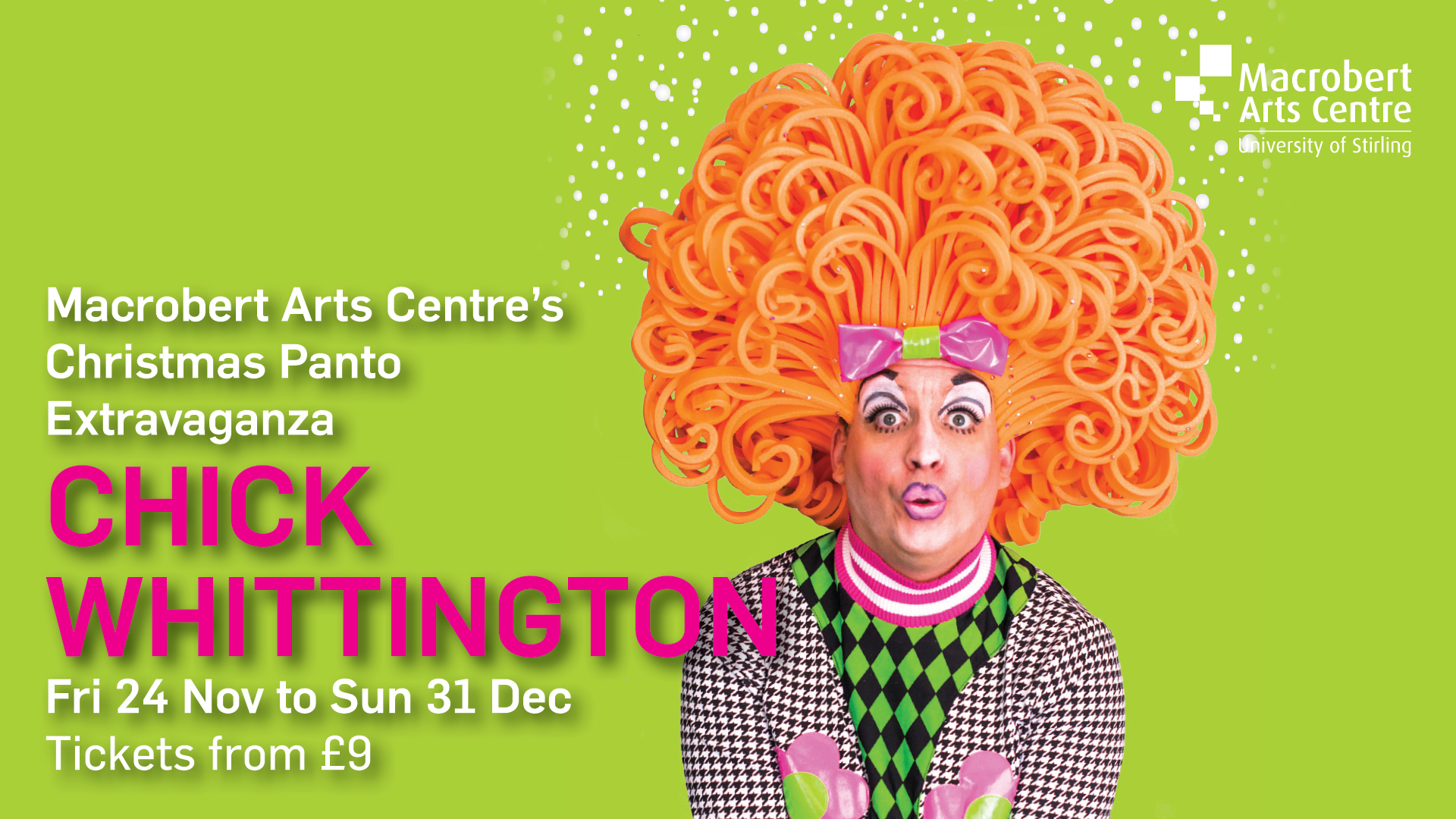 Panto fun at the Macrobert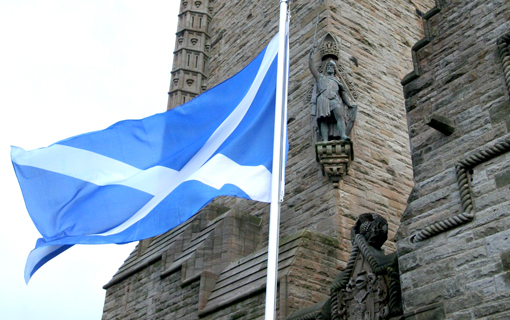 Free entry to many Scottish landmarks for St Andrew's Day

More information: Henderson's Bistro, Albert Halls, Dumbarton Road, Stirling FK8 2QL. Tel: 01786 469727 Website: www.hendersonsstirling.co.uk
Photo credits: Food and interior pics of Albert Halls, reproduced by kind permission of Henderson's Bistro. Photographer Paul Andrew. Albert Halls exterior: Kenneth Allen [CC BY-SA 2.0 (http://creativecommons.org/licenses/by-sa/2.0)], via Wikimedia Commons.