On the outskirts of Stirling, near Cambusbarron, there's a busy artist's studio preparing for Christmas. It is here that Elin Isaksson creates unique, hand-blown glass pieces for lighting, and sculptures for commission. Hailing from Sweden, and a big part of Stirling's small biz community, Elin is this month's Local Hero.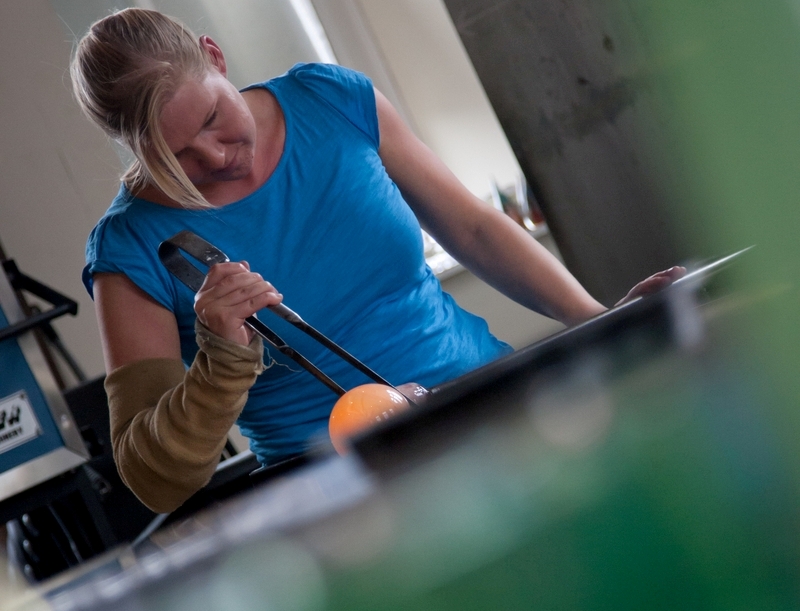 Elin at work in her studio: © copyright photo by Tina Norris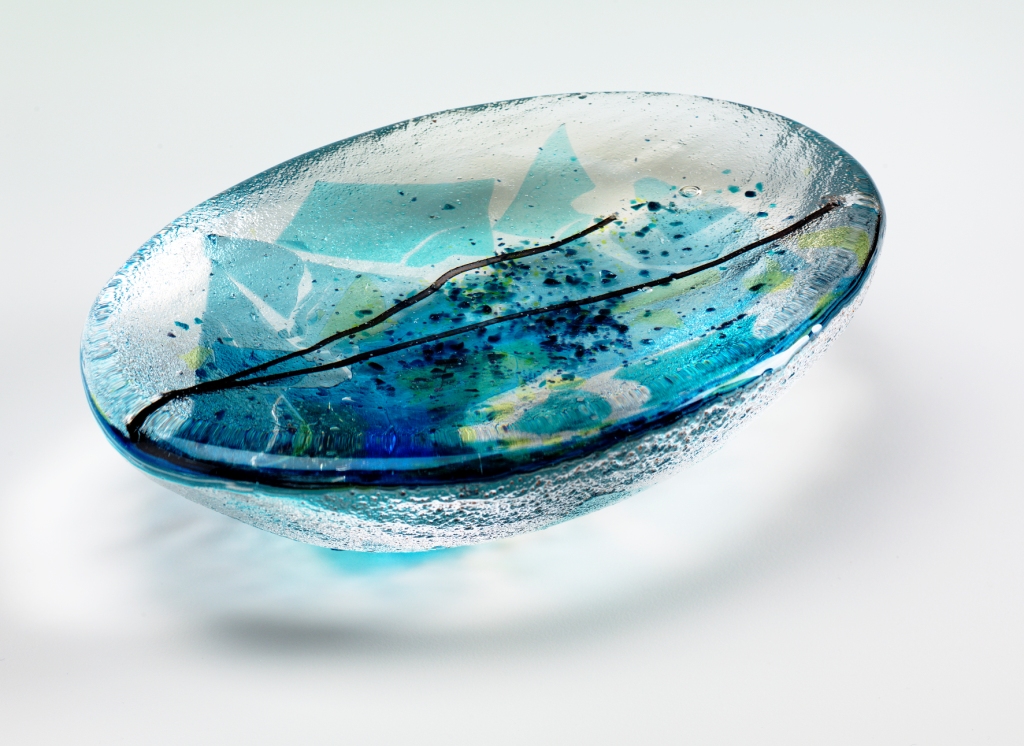 Oval Rock Pool. Photo Shannon Tofts
Training
Elin trained at the famous Orrefors Glass School in Sweden, learning her country's traditional techniques of glassmaking. Thereafter, she refined her expertise with apprenticeships in Sweden, France and Italy, before settling on Scotland as her creative home: 'I applied for schools in Britain and Denmark, and got into Edinburgh College of Art and a school in Brinholm, Denmark. I chose Edinburgh in the end. Which is lucky, since I met my husband there on my second day!'
Inspiration from nature
Elin's inspiration comes from the interaction of light, texture and movement in nature. She explains that she looks to the landscapes of both Scotland and Sweden for her artistic ideas, taking endless photographs along the coast of Scotland and in the north of Sweden. 'Scotland reminds me a lot of Sweden,' explains Elin, 'but it's so much greener, and with colder summers! I do miss my warm summer, but not the cold dark winters in the North of Sweden…' Elin's glass pieces seem to interpret the landscape as through their own lens, and are aimed to 'capture a sense of place, a small detail or an atmosphere, rather than reproduce a direct likeness of an object or form.' Because of this, Elin's works speak as much to the heart as to the eye.
Techniques
Glass-blowing techniques allow Elin to create elegant and simple forms with subtle, subdued colour blends. Often, she will stretch or bend the molten glass at the last moment, infusing the piece with a sense of movement – using what Elin describes as the 'intense energy of molten glass'. In her cast pieces, Elin is intrigued by the contrast of rough texture within smooth surfaces – an effect made possible by pouring hot glass into one-off sand moulds. Depth, structure, and detail come from the hand-blown shards and strings of glass that Elin traps inside her pieces.
National and local clients
It's little wonder that such creative talent has caught the eye of companies as big as Oil & Gas UK, Glenfiddich, and the National Museum of Scotland. But Elin is also a champion of her small business peers, providing cast pieces for local businesswoman Suzie Moore at Made in the Shed, among others.
The challenge
And what does she love most about her job? 'I love creating with my hands. Glass is so beautiful, but very tricky to tame. Every day is a challenge; something always goes wrong, but at the end of the day you usually manage to create some fabulous pieces. It is a job for people who love a fresh challenge every day. The process of glass blowing is very rewarding when you finally succeed!'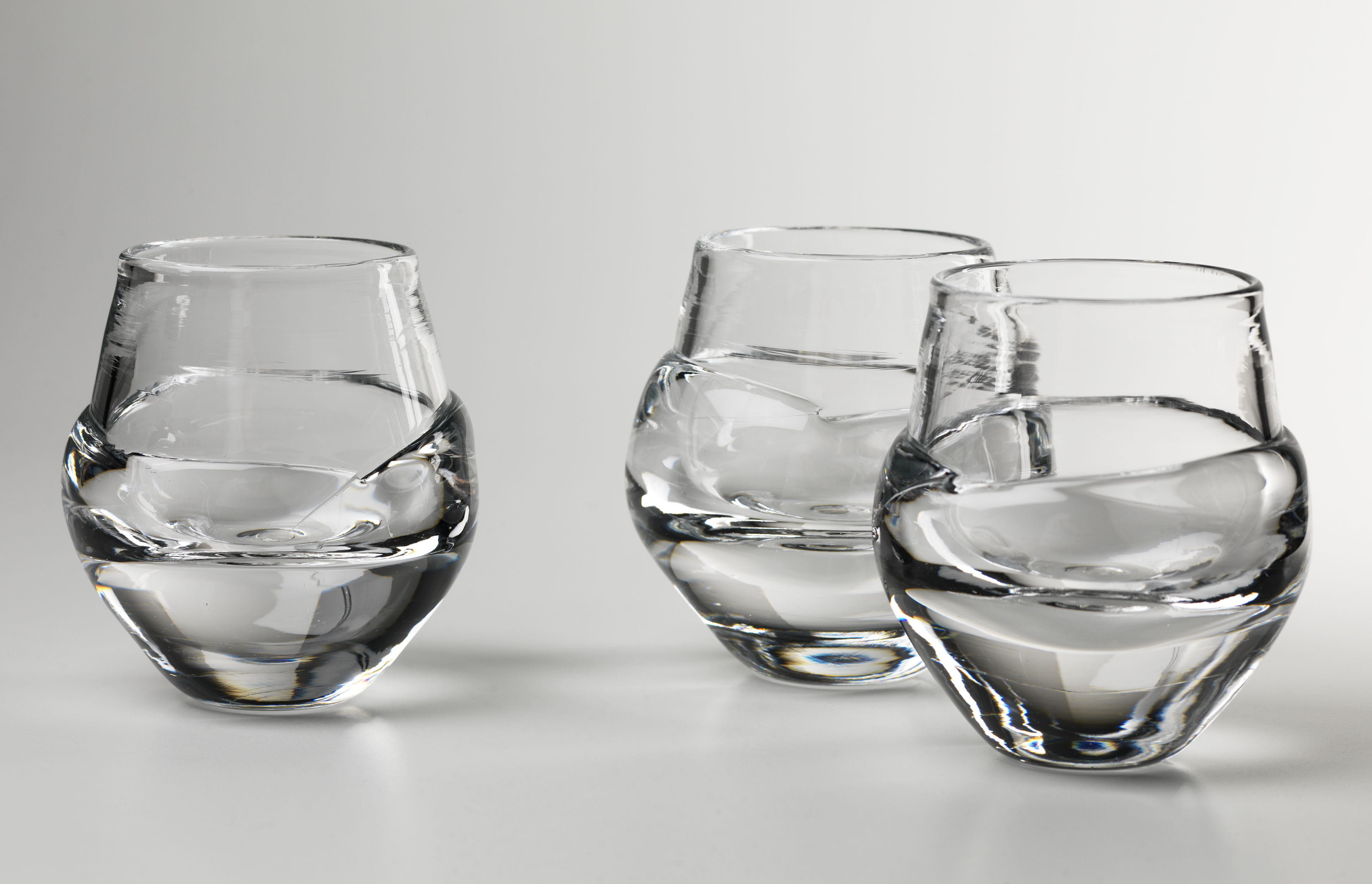 Hand-made whisky glasses. Photo Shannon Tofts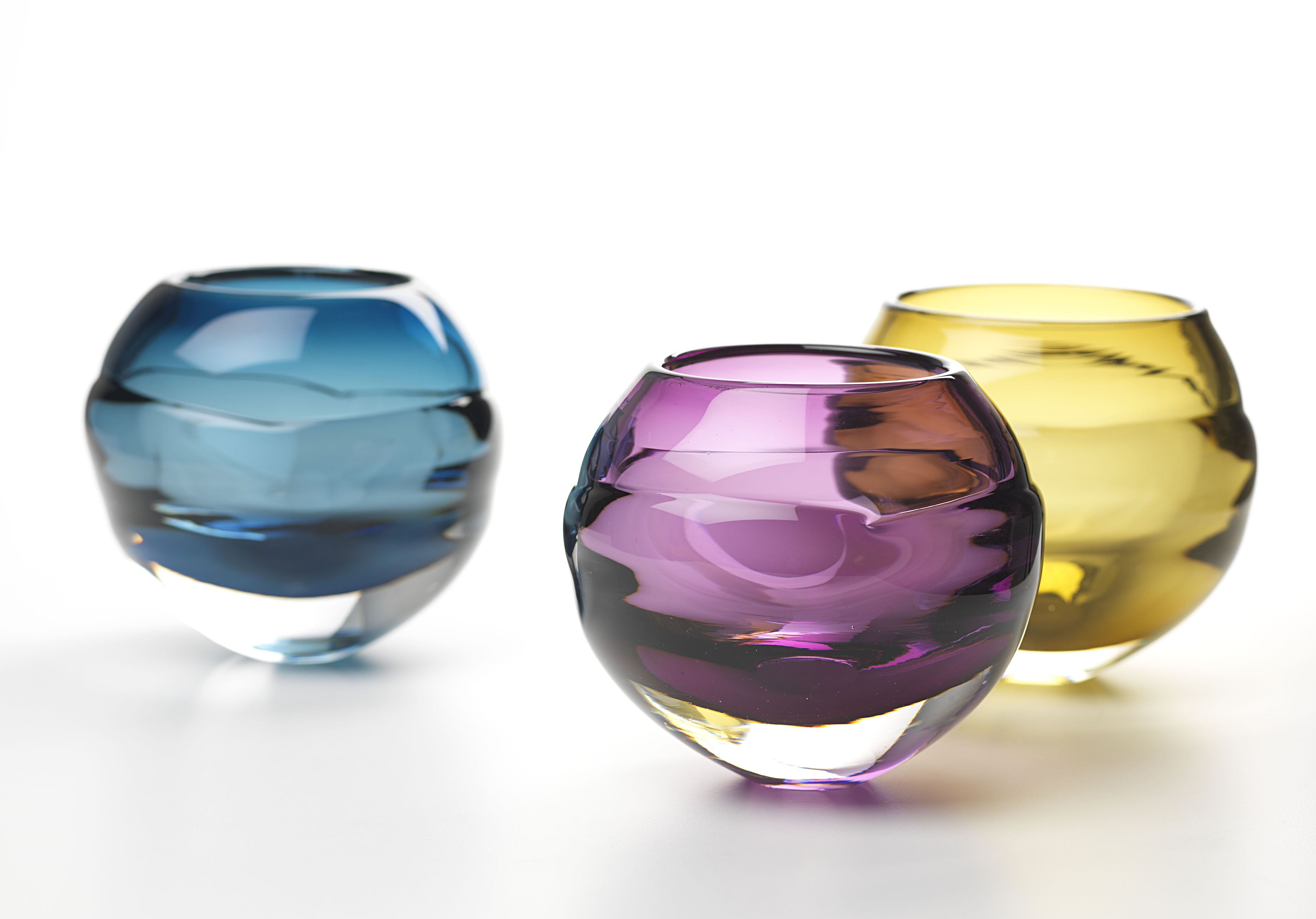 Liquid Ice Bowl. Photo Shannon Tofts
Elin is taking Christmas orders up until 19th of December! Use Discount code 'XMAs17' to receive 15% discount off her glass at: www.scotlandglassblowing.co.uk
Photo credits: 
Glass images by Shannon Tofts
Photo of Elin at work by Tina Norris